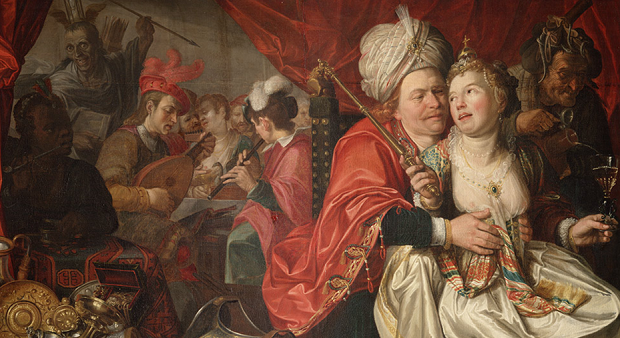 westfriesmuseum.info
westfriesmuseum.info
"A collection of paintings, which was stolen ten years ago from one of the Dutch museums, has been found in the suburbs of the city of Donetsk, in the DPR-controlled territory, in the estate owned by Yanukovych's ally," he wrote on Facebook.
According to Humeniuk, the negotiations are underway, and all necessary and possible measures are being taken in this case, involving the delivery of the collection to the Ukraine-controlled territory and its transfer to the Netherlands.
Humeniuk says that this is all the information he has regarding the case with the stolen paintings.
"All the rest is a hysterics of a Dutch art critic, who could become his country's hero, but he decided to become a hero of Russia, and this is also information sabotage by our sworn enemies," he said.
However, Humeniuk says that "information about the found collection was not exclusive – neither for me nor anyone else. It was not a secret. I told someone about it, someone tried to tell me... Volunteers, the Ukrainian Armed Forces, my friends, my fellows knew about this..."
Read alsoDutch museum asks Ukraine authorities to help return stolen pictures"I told them that some unknown heroes found a collection that someone had stolen from the Dutch museum ten years ago. My English is bad, and the Internet is slow in the rural area. Please, anyone who knows English and how to search on Dutch resources, find the owner and tell him that his "stuff" has been found there," Humeniuk said.
He also said that as the days went by, there was no help from anyone: "And then I went to the embassy to make them happy with good news. Please, do not thank me, I just brought you information. That's all."
As UNIAN reported earlier, Foreign Minister of Ukraine Pavlo Klimkin said on December 8 that the Foreign Ministry, the Ukrainian Embassy in the Netherlands, as well as the Interior Ministry were working on the issue regarding the paintings from the Dutch museum.
He expressed hope that the situation will not affect the results of the referendum on the ratification of the Association Agreement between Ukraine and the European Union, which is scheduled for April 6, 2016 in the Netherlands.