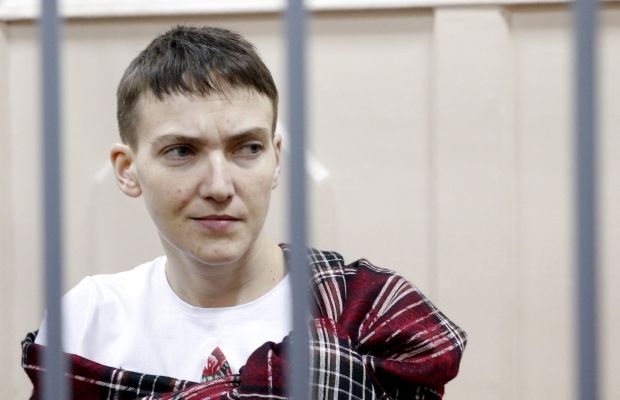 REUTERS
"Nadia Savchenko has announced hunger strike until the end of the trial. After the verdict she will declare a dry hunger strike. Her demand is to be released," Polozov wrote on Twitter, TASS reports.
The prosecutors have earlier called for extending the custody of Savchenko for three months until April 16, 2016.
Savchenko has said several times that she would declare hunger strike if the court withdrew her or her lawyers from the hearing. The judge has repeatedly criticized them for their statements and behavior.
UNIAN's memo. Savchenko was abducted by Russia-backed militants in Donbas last summer, and then taken to Russia, where she was charged with being involved in the death of Russian journalists. However, the defense claims she couldn't have been involved in the death as she had been captured before the journalists were killed.
At the snap parliamentary elections on October 26, 2014 Savchenko was elected as an MP from the list of the Batkivschina party. The Verkhovna Rada has delegated her to the PACE.
Savchenko is being accused of murder and also of attempted murder, according to the PGO statement. The Investigative Committee of the Russian Federation also accused Savchenko of illegal border crossing.
Savchenko faces up to 25 years in Russian prison, according to her lawyer.