Crimea blockade activists dismantle checkpoints on border with occupied Crimea - Islyamov
Coordinator of the so-called Crimea blockade, Lenur Islyamov, said roadblocks barring passage from Ukraine to the Republic of Crimea would be dismantled.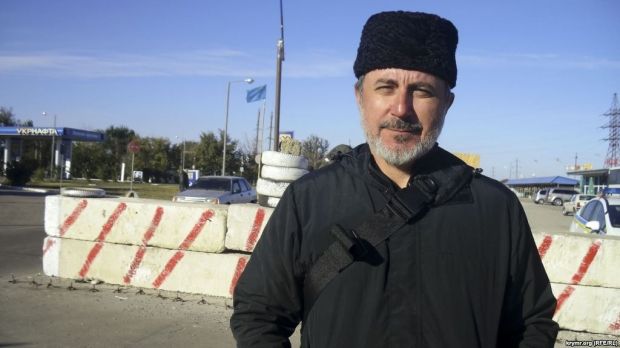 ru.krymr.com
"We are removing all the roadblocks - six of them, two on each road," he told the 112 Ukraine TV channel.
"Observers remain, but are not stopping anyone," he added.
He said the decision was made after the Ukrainian government had banned the supply of goods and services to Crimea, although the resolution was "half-hearted and vague."
The blockade activists will be redeployed, partly within the National Guard and the Armed Forces of Ukraine.
"All the rest will be included in civil units that we are now registering, and will stay at checkpoints together with border guards,"
Islyamov also denied the reports that the electricity pylon of the Kakhovska-Titan power transmission line had fallen. There was a technical failure, Islyamov stated.
As reported, yesterday evening news appeared that power supplies to the occupied Crimea were suspended. Ukrenergo reported an emergency shutdown of the only operating Kakhovska-Titan transmission line which supplied power from mainland Ukraine to the Russian-occupied Crimea. 
If you see a spelling error on our site, select it and press Ctrl+Enter