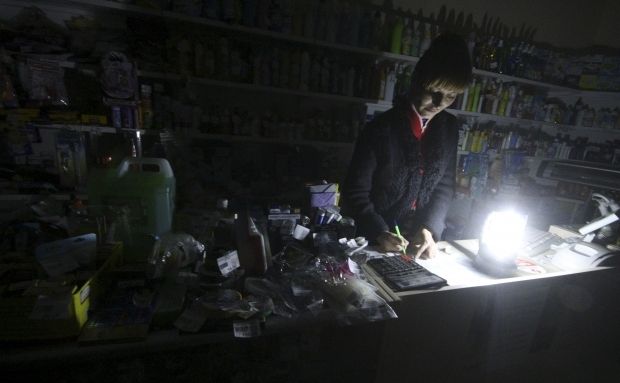 REUTERS
The terms of electricity supplies to Crimea and Sevastopol proposed by Ukraine became the reason for Russian President Vladimir Putin to give instructions to conduct a telephone survey of residents of the Black Sea peninsula by VTsIOM, TASS wrote.
"In the Republic of Crimea, 6.2% expressed support for signing such a contract, while 93.1% did not support the conclusion of the contract, under which Crimea and Sevastopol would be part of Ukraine," Fyodorov said.
He also said that 94% of those polled in Sevastopol and Crimea said they were ready for temporary difficulties connected with insignificant problems with energy supply over the next 3-4 months should such a contract not be signed. A mere 5.4% said they were not ready for such difficulties.
About 3,000 people have been surveyed, "2,500 people in Crimea and about 500 people in Sevastopol," he added. According to Fyodorov, the margin of error does not exceed 4.5%.
The results of a poll by the Russian Public Opinion Research Center (VTsIOM) on Crimeans' attitude toward an energy supply contract suggested by Ukraine have been reported to Russian President Vladimir Putin, VTsIOM Director-General Valery Fyodorov said.
"The results have certainly been passed to the president," Fyodorov said. The results of the poll were published on January 1.
Under the standard scheme, electricity from Ukraine to Crimea had been supplied via four power transmission lines through Ukraine's Kherson region.