Ukrainian police name cause of yesterday explosion in Zakarpattia
A pipeline explosion in Ukraine's Zakarpattia region was caused by underground loss of containment (LOC) of the pipe 1-1.5 meters deep as a result of subsidence, Chief Administration's Communication Department of the National Police in Zakarpattia region reported.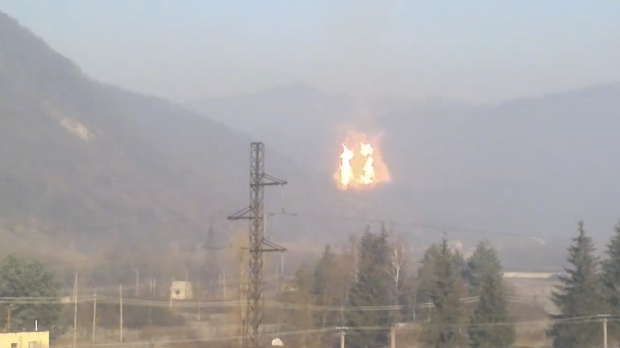 Pipeline explosion in Zakarpattia
It is noted that the pipe, in which gas leakage occurred near the village of Horodylove of Khust district, was a standby pipe. No gas supplies to Slovakia were carried out through it.
The incident was reported by a dispatcher of Khust pipe operation center on January 1.
The investigative team arrived at the scene, according to the report. It was established that the pipe exploded with spontaneous ignition of gas.
By 15:30 local time, the accident was localized and gas leakage stopped. No casualties were reported.
A special commission has been deployed at the scene.
As UNIAN reported earlier, the main pipeline supplying natural gas from Russia to the European Union exploded in Ukraine's Zakarpattia region in the morning of January 1, according to Zakarpattia Regional Administration's press service.
If you see a spelling error on our site, select it and press Ctrl+Enter