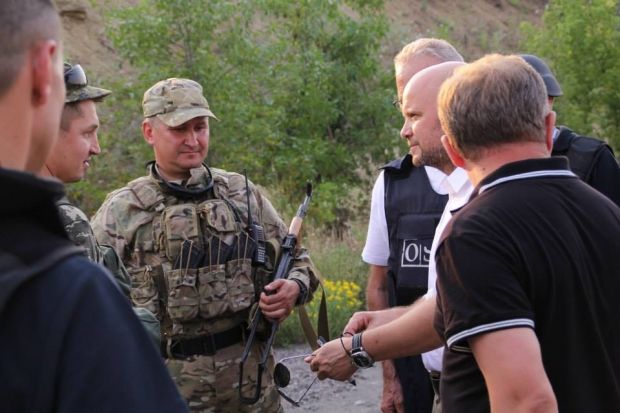 Facebook.com, Yuriy Tandit
"We have always followed paragraph 6 of the Minsk agreements. We are ready at any time to release all those who have committed crimes against the integrity of Ukraine and identify themselves with the so-called republics [Donetsk and Luhansk People's Republics] within several hours," Tandyt said.
The release may be carried out without any previous announcement, Tandyt noted.
Read also"LPR" pledges to release all captives for Christmas"Commenting on a statement of the so-called leader of the LPR, I would say the current holidays should prompt us…to solve an issue regarding the release of the hostages…I hope Russia will start fulfilling paragraph 6 of the Minsk agreements," said Tandyt.
The official was also asked to specify the number of Ukrainian prisoners held by the militants.
"If we talk about a total number, we know exactly about 57 our soldiers being detained. About 140 people are held hostages…including civilians," Tandyt said.