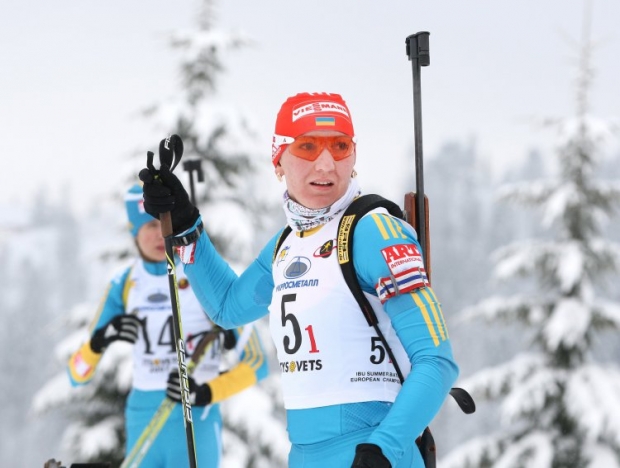 Winter Olympic champion Olena Pidhrushna / Photo from UNIAN
With compatriots Iryna Varvynets and Yulia Dzhima completing the quartet, Ukraine clocked 1 hour 16 minutes 14.2 seconds to clinch victory, Eurosport reported with reference to Sportsbeat.
Hosts Germany had to settle for second place as Karolin Horchler, Miriam Goessner, Maren Hammerschmidt and Laura Dahlmeier finished just 1.2 seconds back.
Trailing in their wake, Italy eventually claimed third place with Lisa Vittozzi, Karin Oberhofer, Alexia Runggaldier and Dorothea Wierer 43.8 seconds off the pace, narrowly edging out Russia.
The World Cup heads to Antholz-Anterselva next week with Italy, Ukraine and Germany all tied at the top of the standings on 108 points.