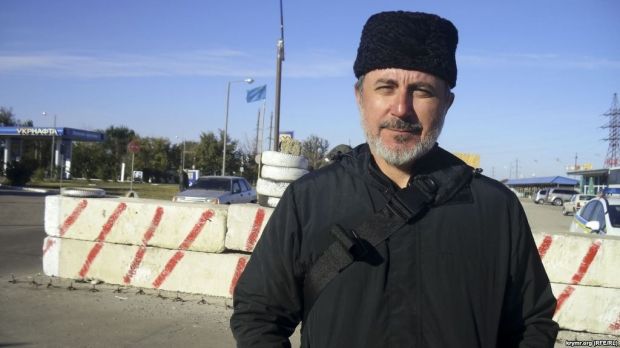 ru.krymr.com
"These are insinuations of a person who takes responsibility for such statements. I can only say that the National Guard of Ukraine is acting within the current legislation," speaker of the National Guard Svitlana Pavlovska said, commenting on the statements of coordinator of the so-called Crimea blockade Lenur Islyamov to create such a battalion in the structure of the National Guard of Ukraine.
Pavlovska said that the initiative could take place, but it must be implemented under the Ukrainian legislation.
Read alsoRussian FSB tortures Crimean Tatar, trying to recruit him – Dzhemilev"There are clearly defined tasks, these are people with weapons. There is a relevant legislative framework, defined both by the current legislation of Ukraine and international law. We seek joining Europe. We are working to improve our existing legislation, including the judicial, and we must clearly understand that there is a framework in which we operate," she said.
Earlier, Islyamov said that the Crimean Tatar Battalion was likely to be included into the National Guard, because the functions of the Ukrainian Armed Forces were more military, and the functions of the National Guard were more public.
Asked whether there was a formal decision on the battalion, he said: "I think it will be voiced by the guarantor of the Constitution or at least by Mustafa Dzhemilev in the short term."