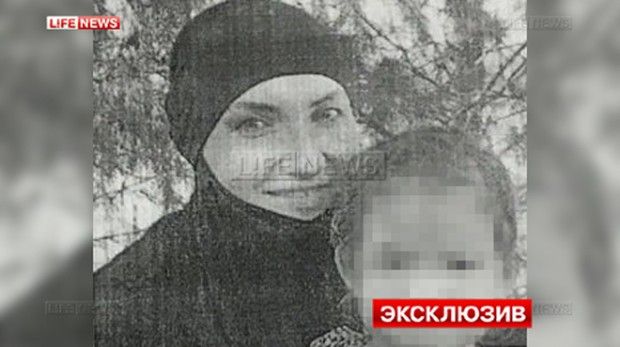 Female suicide bomber is on a list drafted by propaganda TV channel / Screenshot
"We have no relations with the Russian secret services, so they couldn't have passed us anything. This is a fake," said Gitlyanskaya.
In an interview with 112 Ukraine TV channel later on Wednesday, Gitlyanska added that the SBU will check the report anyway, as well as the version of a possible involvement of the Russian special services plotting terrorist attacks in Ukraine under the guise of ISIL. 
Thus, the SBU responded to the information earlier released by Russian propaganda channel LifeNews that the security services of the Russian Federation obtained evidence of ISIL plotting terrorist acts in Ukraine, and allegedly contacted Ukraine's SBU on this matter.
Read alsoRussia plots terrorist attacks in Crimea, to blame Ukraine - battalion commander OsmaevThis TV channel reported that "several militants detained by the Federal Security Service revealed the names of their affiliates who were scheming sabotage activity in Ukraine.