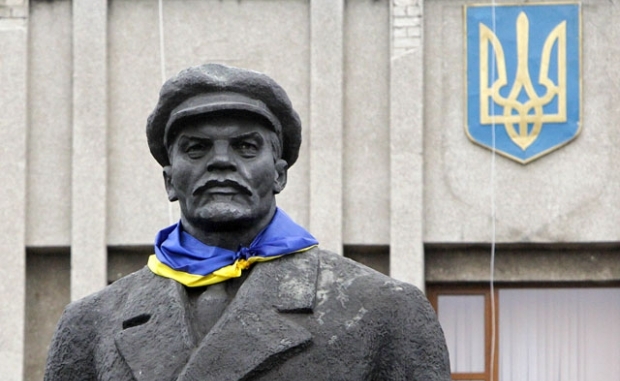 REUTERS
"Forty monuments to Lenin lost their status of monuments; 139 monuments of the Communist totalitarian regime leaders have been dismantled (order of the Ministry of Culture of November 26, 2015)," the document says.
The report also notes that new approaches to the celebration of historical events and honoring the fighters against Nazism have been laid down.
Read alsoMember of European Parliament: Adoption of legislation on de-communization in Ukraine was inevitable. As UNIAN reported earlier, on April 9, 2015, the Verkhovna Rada adopted Law No. 2558 "On condemnation of the Communist and National Socialist totalitarian regimes in Ukraine and banning the promotion of their symbols."
Read alsoRussia upset with Ukraine's ban on propaganda of communism