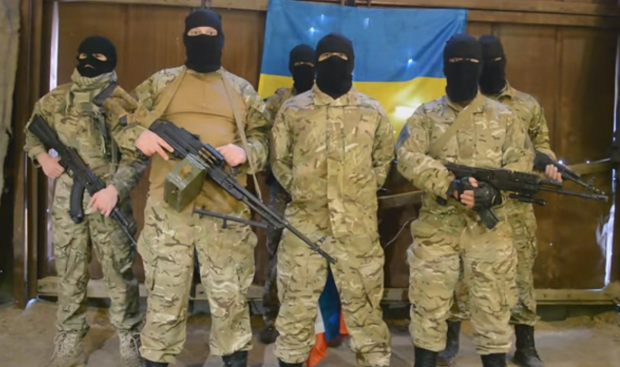 Screenshot
On Thursday night, the Azov Regiment posted on its official YouTube channel a video titled "How to make a fake in 20 minutes."
Azov regiment confirmed that the newest video with threats to the people of the Netherlands is also a fake and "asked representatives of Ukrainian and foreign media not to react to worthless information provocations."
Read alsoNSDC confirms fake Azov regiment video product of Russian propagandaIn a video response, the Azov troops demonstrated a process of shooting a fake video as if on behalf of the "residents of Novorossiya, soldiers of Sparta and Somali battalions [Russian-backed armed gangs of the so-called "DPR-LPR"]."
"We are the native residents of Novorossiya, citizens of Donetsk People's Republic, soldiers from Sparta and Somali battalion. We would like to address the public so that it knows the truth. And the truth is that our authorities stopped paying us, and we have no money to feed our families in Kazan, Riazan and Taganrog. Our authorities do not let us steal, saying there is nothing left to steal.
And we are addressing you, Zakharchenko! [the self-styled "DPR leader"] If this situation does not change in a month or two, we will go to Poland to earn money on harvesting strawberry. Glory to Novorossiya! Kadyrov is a patriot of Russia."
No English version of the video available as it targets the Russian speakers.