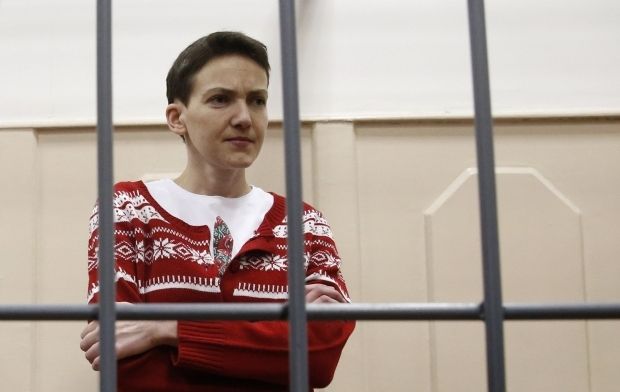 REUTERS
There was a conversation between former "LPR" leader Alexander Bolotov and Surkov's aide Pavel Karpov, whom Savchenko recognized as one of her abductors.
During the call, Karpov was interested in the nationality of a "sniper." Bolotov said that "babushka" ["old lady," or "granny," which is a codename for the FSB - Federal Security Service of the Russian Federation] had already shown interest in Savchenko.
Read alsoNadia Savchenko: Remind Putin that the era of slave trade is long goneOn the second recording, an unidentified commander named "Sergei" informed "LPR" leader Ihor Plotnytskiy on the progress of the battle on June 17, 2014: at 10:46 local time, he said that Nadia Savchenko had been captured. Nevertheless, she was later accused of adjusting fire, which started at 11:40.
In the third video Bolotov was speaking to journalists, saying that the "LPR" militants captured a female sniper, i.e. Nadia Savchenko.