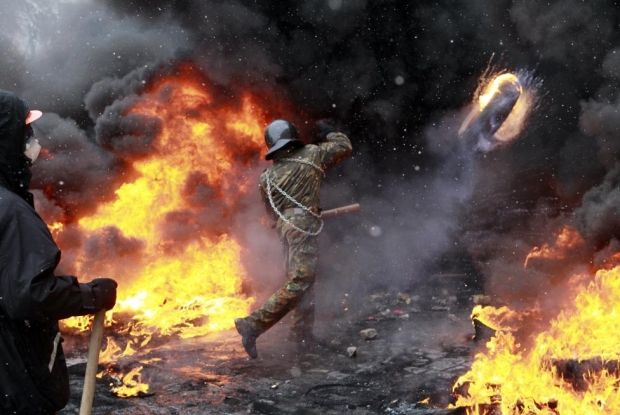 REUTERS
The complaint will relate to the controversial documentary titled "Ukraine: The Masks of the Revolution," which was broadcast on Canal+.
Ukraine requests that France review and evaluate compliance with the professional ethics of journalism of a reporter and editor who prepared the release and took the decision to broadcast the film.
It is noted that the French press has already expressed its readiness to consider the complaint.
Read alsoAzov troops troll Russian propaganda"The complaint will be based on materials of the Ukrainian and foreign journalists who are outraged by tendentiously chosen visuals, syncs that twist the meaning of the comment and, in fact, are the author's attempts to create the "evidence base" that confirms their preconceptions," Journalist Ethics Commission Secretary Tetiana Kotiuzhynska said.
Read alsoUkraine asks French Canal+ not to broadcast anti-Ukrainian propaganda
As UNIAN reported earlier, on February 1, one of France's largest and most popular private TV channels, Canal+, broadcasted a documentary by French film director Paul Moreira "Ukraine: Les masques de la Revolution," which was made in the spirit of Russian propaganda.