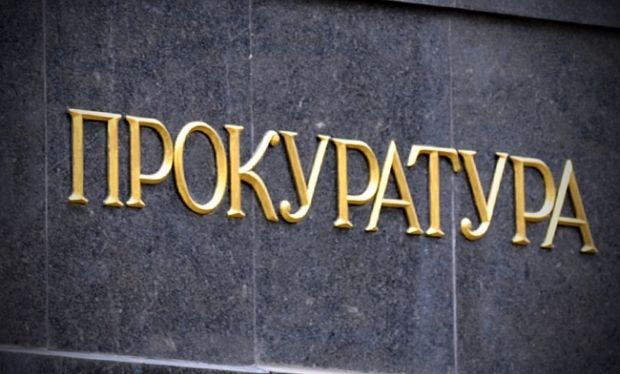 The anti-corruption prosecutor's office will consist of 30 prosecutors / Photo from provce.ck.ua
"The winners' names are Havryliuk, Haidanka, Hrechyshkin, Zhovnytska, Kasyan, Kravets, Olefir, Perov, Prosvystak, Skybenko, Shkrum, and Scherbai," she wrote on Friday.
Ітак, перший конкурс на рядових антикорупційних прокурорів завершено. Заповнено 12 з 30 вакансій.Прізвища переможців:Г...

Опубликовано Daria Kaleniuk 5 февраля 2016 г.
Thus, 12 out of the 30 vacancies for anti-corruption prosecution have been filled after the first contest, she wrote.
Among the winners is a relative of Member of Parliament from the Batkivschyna Party Olena Shkrum. In her words, this is her father's nephew.
No more details (first names, the professional background, etc.) about the winners have been announced.
The selection commission recommends that anti-corruption prosecutor Nazar Kholodnytsky appoint the selected candidates, according to Ukrainian online publication Ukrainska Pravda.
A total of 318 applications were submitted for the anti-corruption prosecutors' vacancies, Kaleniuk said. The commission shortlisted 66 candidates, 12 of them were announced the winners.
The anti-corruption prosecutor's office will consist of 30 prosecutors who will supervise investigations to be conducted by detectives of the National Anti-Corruption Bureau of Ukraine.
Kaleniuk said that under current laws, all the candidates should have 5 years' experience of work in any prosecution agency. Thus, all the winners are former prosecutors.
In her words, an additional contest should be announced as the first one gathered "fewer strong candidates" because of the five-year prosecution experience requirement. But the new contest could be successful only if this requirement has been cancelled to attract lawyers or solicitors with the strong background who have not worked at prosecutor's offices before.
The selection commission consists of two Members of Parliament, two representatives from the public, representatives from the anti-corruption prosecutor's office, including its head, Nazar Kholodnytsky, and from the Prosecutor General's Office.