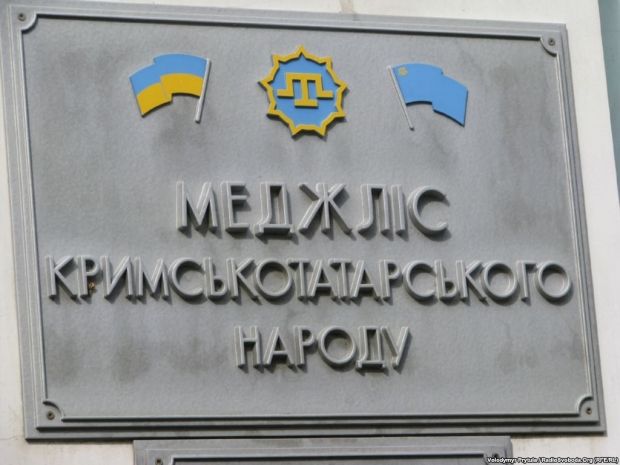 gazeta.lviv.ua
"On the night of Feb 6 to Feb 7 2016, at about 02:50, an explosive device was thrown, allegedly a grenade, at the building of the Mejlis Representation  in Kherson region, located on Ilyushi Kulyka street in Kherson," he says.
The head of the Mejlis noted that the blast demolished a basement door, but no casualties were reported.
"Abmejit Suleimanov, member of the Mejlis of the Crimean Tatar people, a spokesman for the Mejlis in Kherson, is now at the scene, as well as the law enforcers."
Read alsoMejlis says mass searches of Crimean Tatars in occupied peninsulaThe leader of the Mejlis of the Crimean Tatar people says the incident is a deliberate provocation by pro-Russian forces aimed at destabilization of the situation in the south of mainland Ukraine bordering with the temporarily occupied territory of Crimea. Chubarov expects that the law enforcement agencies take all necessary measures to investigate into the matter and reveal the perpetrators and masterminds of the crime.