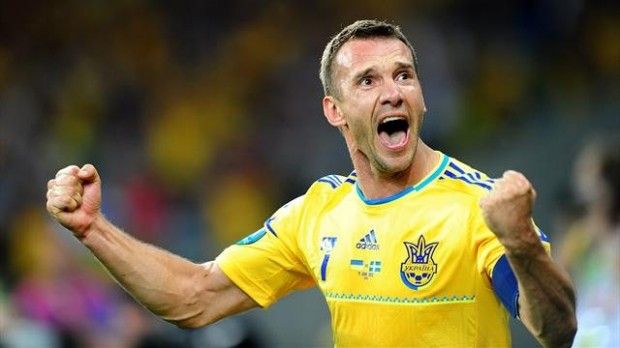 ua-football.com
Shevchenko is Ukraine's record scorer with 48 goals in 111 games and won the Ballon d'Or in 2004 at AC Milan. He retired after Euro 2012 which Ukraine co-hosted with Poland, Reuters wrote.
The Football Federation of Ukraine (FFU) decided not to extend assistant coach Zavarov's contract, head coach Mykhaylo Fomenko said while presenting Shevchenko to the press.
"We made our choice in favour of Shevchenko who will be working with the Ukraine's coaching stuff," Fomenko told reporters.
Shevchenko was approached by the FFU to take over as head coach in November 2012 but declined the offer because he did not have the required coaching qualifications.
That obstacle was removed in March 2015 when Shevchenko, who also played for Dynamo Kyiv and Chelsea as well as Milan at club level, completed a two-year programme for a UEFA Pro Licence.
The 39-year-old Shevchenko said it was both an honour and responsibility for him.
"After almost four years on vacation, I am coming back to big football, as a coach," the former Ukraine captain said. "I worked with great coaches like Valery Lobanovskyi, Carlo Ancelotti, Jose Mourinho and got a huge experience.
"Coaching courses helped me to shape up my ideas and determine my own vision of football. Hope, this will help me in the future."