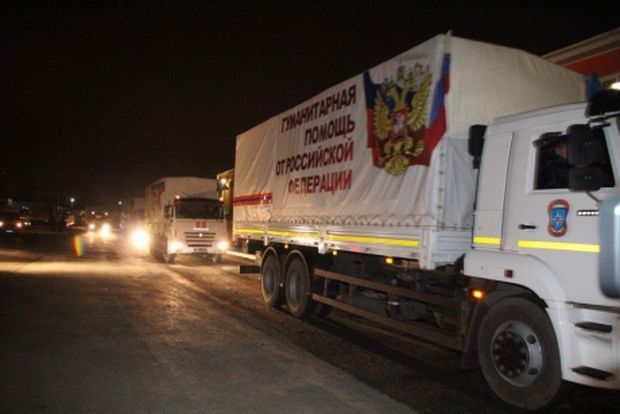 mchs.gov.ru
It is the 49th humanitarian convoy since August 2014 and the first one this year.
According to the ministry, one part of the column of more than 100 trucks crossed the border at the Donetsk border crossing point, while the second part crossed at the Matveyev Kurgan check point.
It is reported that the convoy is carrying more than 1,000 tonnes of humanitarian aid. The cargoes reportedly include food products: canned food, flour, sugar, cereals, as well as textbooks and fire-technical equipment.
As UNIAN reported earlier, the Ukrainian side has repeatedly stressed that all cargo coming from Russia in such convoys, which Moscow calls "humanitarian," entered the territory of Ukraine illegally, without the consent of the government, in violation of national laws and internationally accepted practices.