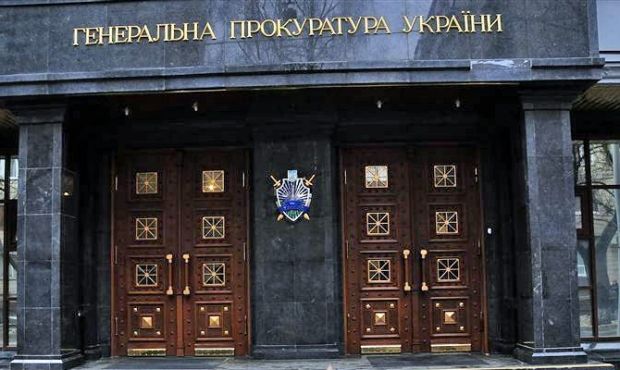 The Prosecutor General's Office of Ukraine / Photo from 2000.ua
The letter whose photos were posted by the Petro Poroshenko Bloc's press service was signed by about 50 Members of Parliament from different parliamentary factions, who ask the U.S. side to find out what has happened to the money.
The Ukrainian lawmakers want the U.S. Senate and Portman to send a request to the PGO for confirmation that it had not received the money to its bank account.
What is more, they ask to check the results of an internal investigation conducted by the PGO into this case with disclosure who has received these funds.
The Ukrainian MPs claim that $200,000 was given for the organization of competitions for prosecutors, in particular, for development of special tests. The Organisation for Economic Co-operation and Development (OECD) was hired to produce these tests. However, the money is said not to have arrived at the PGO's bank account. What is more, there are no documents that would confirm that such tests were provided to the PGO.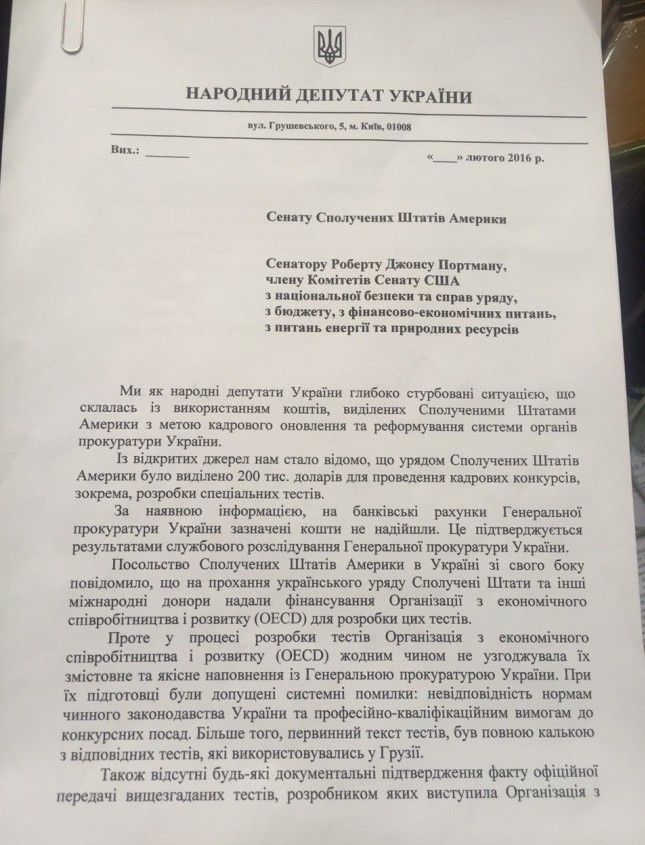 The letter published by the Petro Poroshenko Bloc's press service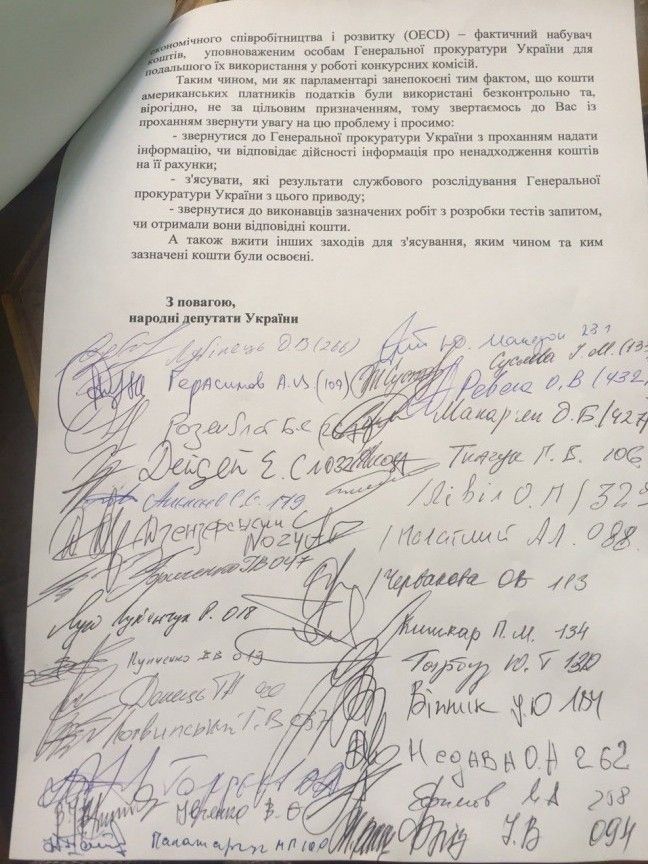 The letter signed by about 50 MPs.