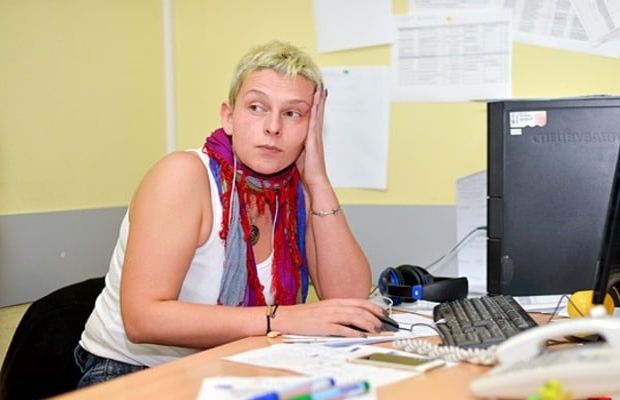 Russian journalist Mariya Stolyarova worked for Ukraine's national Inter TV channel / Photo from Dusia
"The Security Service has thoroughly analyzed her posts on social networks, her reports on TV as a Russian journalist. We will give our assessment of these reports. At the same time, despite the fact that her statements contain signs of great affection for terrorist organizations, we haven't found direct quotations at the moment with signs to initiate criminal proceedings," SBU Press Secretary Olena Gitlianska told Channel 5.
"We will continue analyzing her materials, but those available now don't give us grounds for opening a criminal case," she added.
Stolyarova, who had been working in Ukraine since 2015, was deported to Russia under the supervision of SBU personnel.
The SBU posted two-minute footage showing officers at the airport reading Stolyarova the deportation order, which she signs before leaving the room with an accompanying officer.
The SBU began an investigation into Stolyarova's case after she was heard behind the scenes during the February 21 broadcast, saying, "Let's end with this s**t," as the program's correspondent was interviewing relatives of activists killed during 2014 Euromaidan protests, dubbed the "Heavenly Hundred Heroes."
Later some Ukrainian viewers expressed outrage, viewing her language as a sign of disrespect toward the Heavenly Hundred Heroes.
Stolyarova is also known for having taken pictures with Russian mercenaries from the Vostok Battalion who she called "My favorite guys in Donetsk."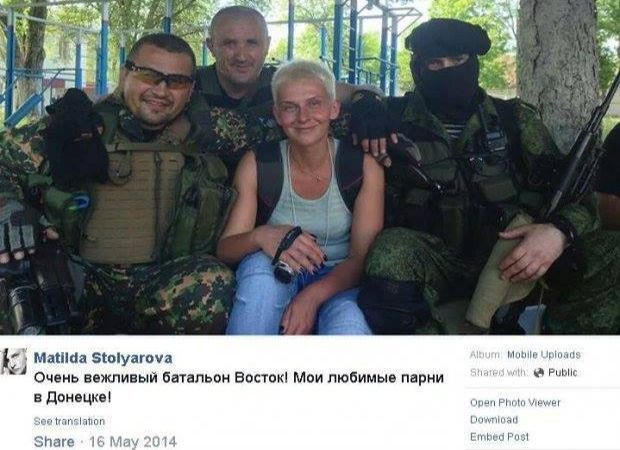 Stolyarova with Russian mercenaries / Photo from censor.net.ua
She also urged in her post on Facebook on March 1, 2014, to bring Russian troops into the east Ukrainian city of Kharkiv amid local clashes.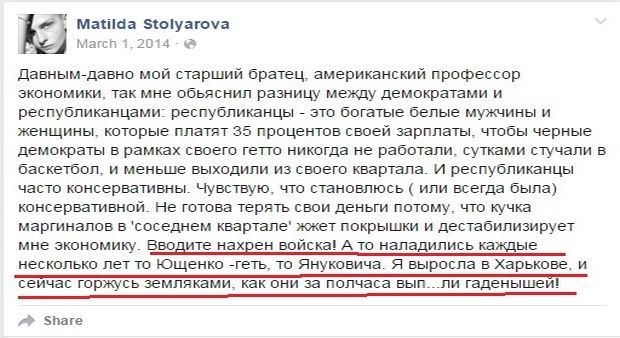 censor.net.ua