Russian prosecution argues Savchenko's guilt of Russian TV journalists murder proven
Russian state prosecution believes that the guilt of Ukrainian pilot, MP and member of the Ukrainian delegation to PACE Nadia Savchenko of complicity in the murder of Russian journalists is proven, Russian news agency TASS has reported.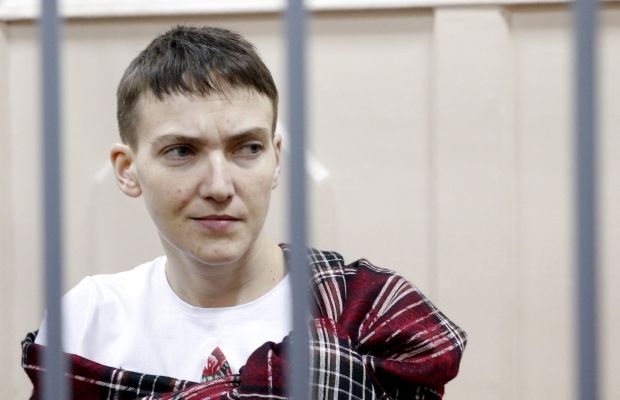 REUTERS
"Using her skills and equipment Savchenko transmitted the whereabouts of the persons in question. The coordinates received from Savchenko were used to fire no less than six shells," the prosecutor said at a meeting of the Donetsk city court, TASS wrote.
The prosecutor also believes there is sufficient evidence Savchenko had crossed the Russian border illegally.
"Acting willfully and stealthily Savchenko crossed the border of Russia. The exact location is undetermined. After that she was detained by police in the village of Kantemirovka, the Voronezh Region," the prosecutor said.
The prosecution argues that Savchenko, an officer of the Ukrainian armed forces, on June 17, 2014 was within an area controlled by the paramilitary battalion Aidar, stationed in the area of Metallist village, the Slavyanoserbsk district of the Lugansk region. According to the prosecution, Savchenko was monitoring and adjusting artillery fire against a roadblock of militias of the self-proclaimed Lugansk republic and a group of civilians present there, including three Russian TV correspondents of the VGTRK television channel. Two Russian journalists, Igor Kornelyuk and Anton Voloshin, were killed.
If you see a spelling error on our site, select it and press Ctrl+Enter