Russian prosecutor demands 23-year prison term for Savchenko
Russia's prosecutor has called for a 23-year prison term and a fine of RUB 100,000 ($1,400) for Ukrainian pilot, MP and member of the Ukrainian delegation to PACE Nadia Savchenko accused of killing two Russian reporters, Russian news agency TASS reported.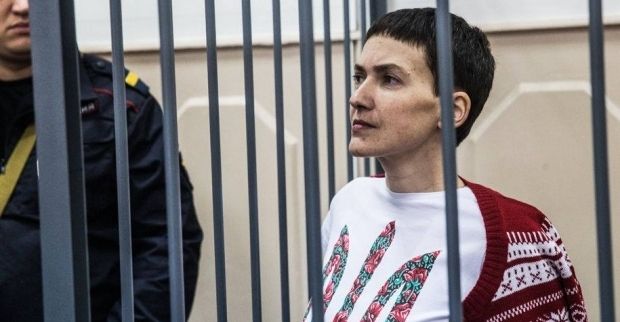 facebook.com/Batkivshchyna
"Prosecutors believe it is possible to announce a final sentence of 23 years in jail to Savchenko," the prosecutor said, according to TASS.
UNIAN memo. Nadia Savchenko was abducted by Russia-backed militants in Donbas last summer, and then illegally transferred to Russia, where she was charged with complicity in the death of Russian journalists. However, the defense claims she couldn't have been involved in this crime as she had been captured before the journalists were killed.
Savchenko is being accused of murder and also of attempted murder, according to the PGO statement. The Investigative Committee of the Russian Federation also accused Savchenko of illegal border crossing. 
If you see a spelling error on our site, select it and press Ctrl+Enter