Savchenko announces hunger strike after court postpones last hearing
Ukrainian pilot Nadia Savchenko said on Thursday that she was going on a 'dry' hunger strike after the Russian-based Donetsk city court in Rostov region suddenly announced it would postpone the hearing until March 9 without letting Savchenko deliver her final word, according to an UNIAN correspondent in Russia.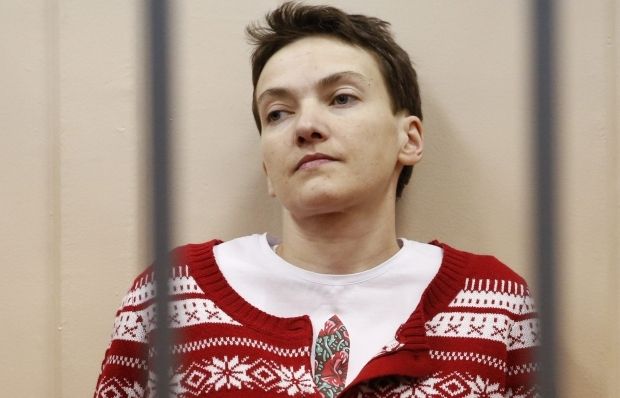 REUTERS
According to a report, after Savchenko's lawyer Mark Feygin had made his speech in the debate, the judge asked if there were any comments from those in the room.
The judge then said that the hearing was closed, and it would be continued on March 9.
In turn, Savchenko stated that the court's denial of last plea was the violation of her rights, and she would in protest begin a 'dry' hunger strike from tomorrow.
As UNIAN reported earlier, Russia accuses Savchenko of the murder of two Russian journalists, as well as the illegal crossing of the Russian border. Savchenko and her defense have denied accusations claiming that at the time of the death of the Russian journalists, she has already been captured by the militants, who then forcibly moved her to Russia.
In mid-December of last year, the Russian court extended Savchenko's arrest until April 16. After that, she held a hunger strike in protest, the third one since her arrest in the summer of 2014.
On March 2, the Russian state prosecution demanded the court to sentence Savchenko to 23 years in a penal colony.
If you see a spelling error on our site, select it and press Ctrl+Enter