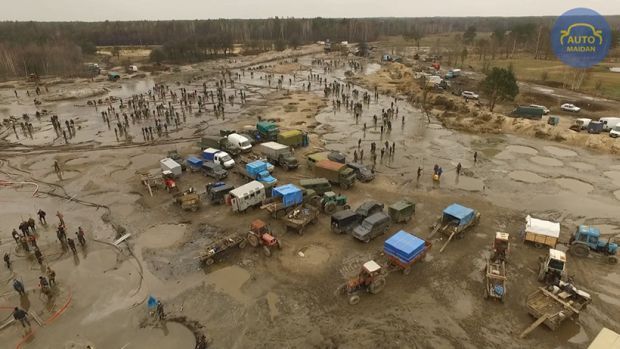 AutoMaidan
"The first thing that strikes the eye when approaching extraction sites is costly heavy equipment stationed openly in the backyards," the organization said in its report that was published on its website.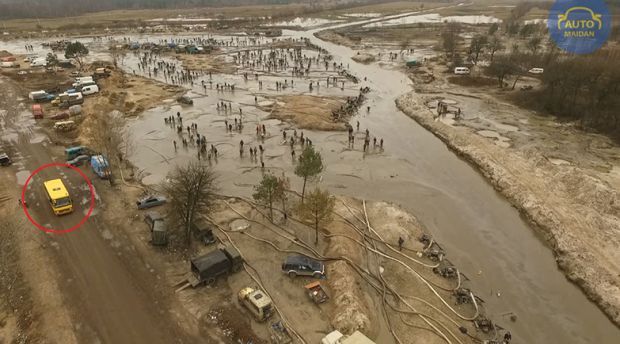 AutoMaidan
Activists report that almost 100 monoblock pumps operate simultaneously on extraction sites across the village, saying the scene is Mad-Max-type.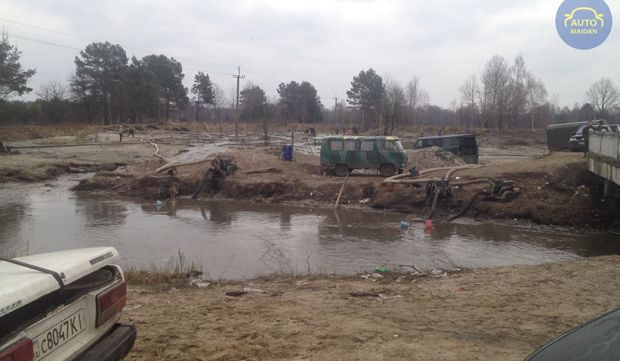 AutoMaidan
Hundreds of people were seen involved in mining. There was all kinds of specialized equipment spotted: tractors, excavators, motor pumps, as well as dozens of military trucks used for transportation, as noted in the report.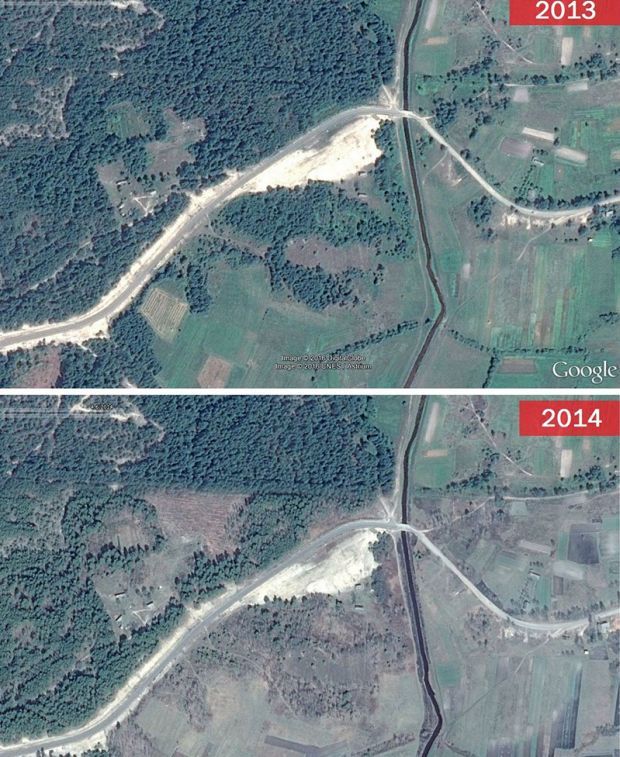 AutoMaidan
Activists say the extraction work is carried out unconcealed, which suggests that this illegal activity enjoys a top-level cover-up .
AutoMaidan
Read alsoLicenses for amber production revoked It is noted that in July 2015, Ukrainian President Petro Poroshenko pledged to uncover such illegal activity and prosecute people involved in it. Yet, activists raise doubts about effectiveness of the president's intentions.