Eight Ukrainians killed in flydubai Boeing 737 crash in Rostov (Photos, videos)
10:40, 19 March 2016
Ukraine
Updated
Eight Ukrainian citizens have been killed in a crash of a flydubai Boeing 737 passenger jet at the Russian Rostov airport in the early hours of Saturday, March 19, according to the Consulate General of Ukraine in Rostov-on-Don, Russia.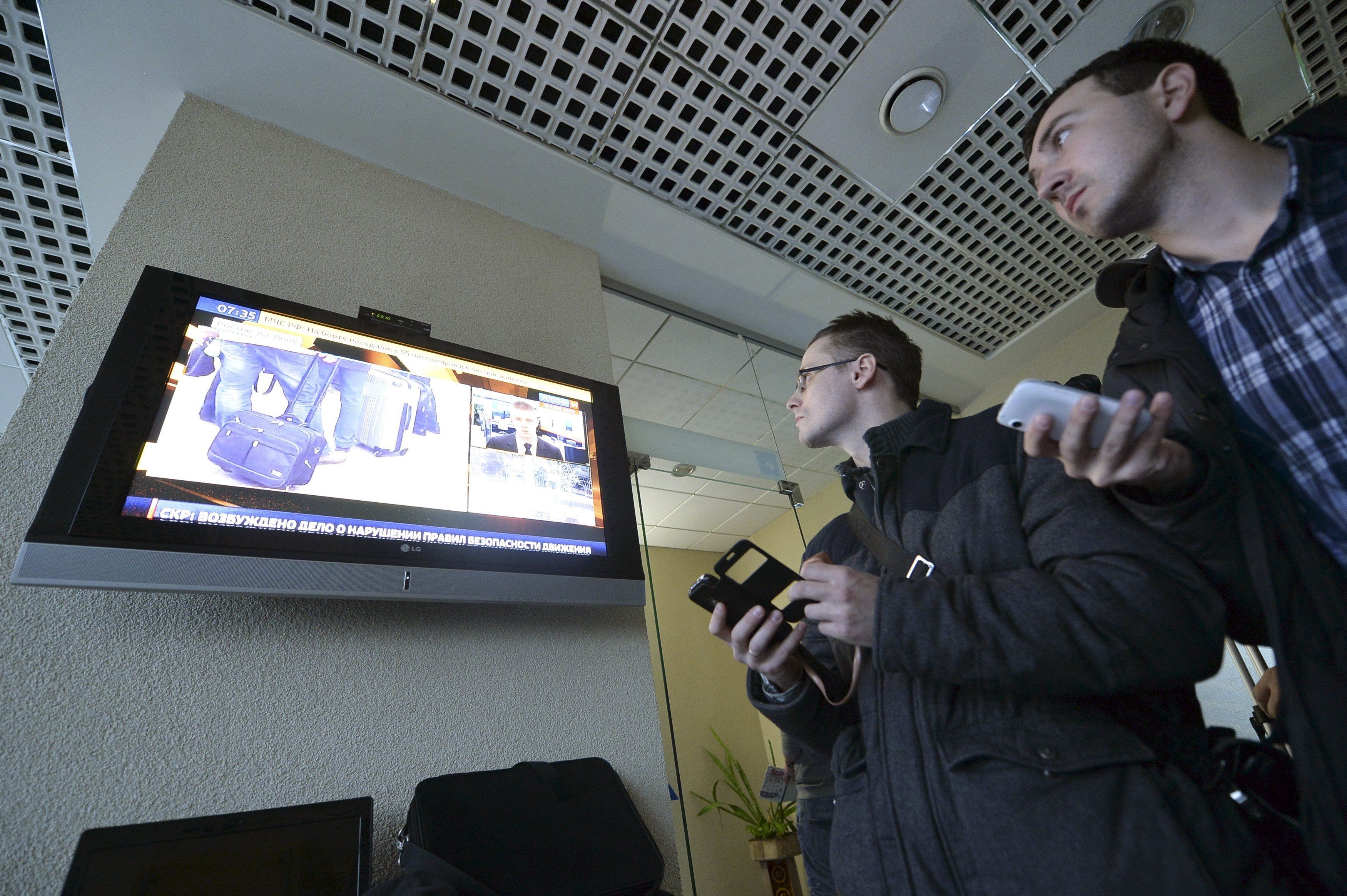 REUTERS
"According to recent information, eight citizens of Ukraine were killed in the crash, this is an update from the emergency services," the source said.
"The list of Ukrainian citizens who died [in the crash] unfortunately has eight names: Tsehelska Svitlana, born in 1985; Tsehelsky Pavlo, 1975; Tsehelsky Danylo, 2011," the sourse said.
Also among the dead is Zhanna Andreyeva, 1991; Valentyna Somina, 1948; Volodymyr Fedyanin, 1980; Tetiana Kravchenko, 1965; and Anna Serheyeva, 1990.
The total death toll of the crash is 62 people, a high-ranking official of Russia's Emergency Situations Ministry, according to Russian media reports.
There were 55 passengers and seven crewmembers onboard the plane.
The ministry posted the full list of the passengers and crew members of Flight 981 Dubai – Rostov-on-Don in English.
"A flydubai Boeing 737-800 en route from Dubai to Rostov-on-Don crashed at 03:50 in the morning today while on the second approach to land at the Rostov-on-Don airport," Viktor Yatsunenko, the chief of the ministry's national crisis management center, said on Saturday.
According to Flightradar24, the pilot of the Boeing 737 made three attempts to land before a crash at the Rostov airport. "In between #FZ981's 1st attempt & crash, #SU1166 made 3 landing attempts before diverting," Flightradar24 wrote on Twitter.
Airlines flydubai issued an official statement on March 19 to express condolences in connection with the plane crash and confirm there were no survivors in the accident. "We are working with the local emergency services and other agencies who are at the scene. flydubai is in the process of verifying the passenger list however preliminary numbers indicate 55 passengers and 7 crew on board on the Next-Generation Boeing 737-800 aircraft," the company said in the statement. The aircraft had departed Dubai International (DXB) at 18.20GMT on Friday, March 18, and was due to arrive that evening at 22.40GMT.
Spokesman for the Russian Investigative Committee Vladimir Markin announced that one of the flight recorders of the plane had already been found, Russian news agency TASS reported.
The investigators are verifying three possible theories of what caused the plane crash. According to them, the plane could have crashed due to a piloting error, bad weather conditions, or a technical disorder, according to Russia's Investigative Committee.
vk.com/rostovnadonu
Video surveillance footage
If you see a spelling error on our site, select it and press Ctrl+Enter