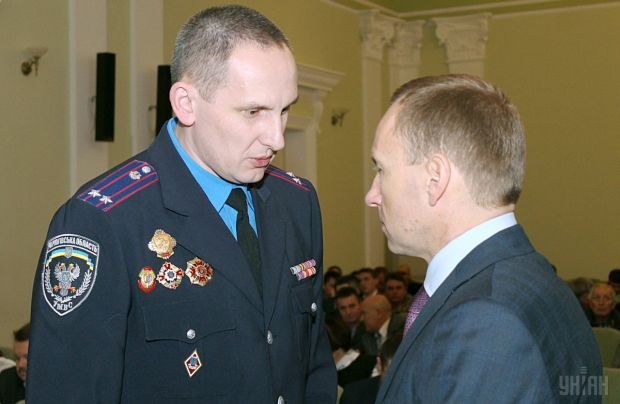 Shevtsov (left) has got a document to prove he successfully passed a lie detector check by the SBU / Photo from UNIAN
Late on Sunday, March 20, Shevtsov left the court room being surrounded by men in civilian clothes, reportedly his friends, got into a black SUV and departed for an undisclosed location, witnesses said.
Shevtsov was released, because the 72 hours when his guilt should have been proven and a pre-trial measure should have been selected had expired.
March 22 is the deadline for the prosecutors to appeal against the court's ruling, while the suspect remains at liberty.
As UNIAN reported earlier, Chief of the National Police of Ukraine Khatia Dekanoidze signed an order on March 14 to suspend Shevtsov from duty.
Ukrainian activists earlier claimed that Shevtsov allegedly supported separatism and the annexation of Crimea by Russia, in particular, he participated in the Victory Day parade in Sevastopol on May 9, 2014. Later Shevtsov submitted a document to prove he had successfully passed a lie detector check by the SBU Security Service of Ukraine.
However, the SBU detained Shevtsov at Kyiv's Boryspil airport while he was trying to flee to Russia. He had tickets to Moscow with a stop in Minsk, the capital of Belarus.