SBU say Azov member Krasnov, Russian intel plotted to blow up govt buildings in Kyiv
Head of the SBU Security Service of Ukraine Vasyl Hrytsak said that the leader of Azov-Crimea civilian corps Stanislav Krasnov, together with the Russian special services, were preparing terrorist attacks in Kyiv, planning to blow up the Ukrainian Parliament, the Cabinet, and the Presidential Administration.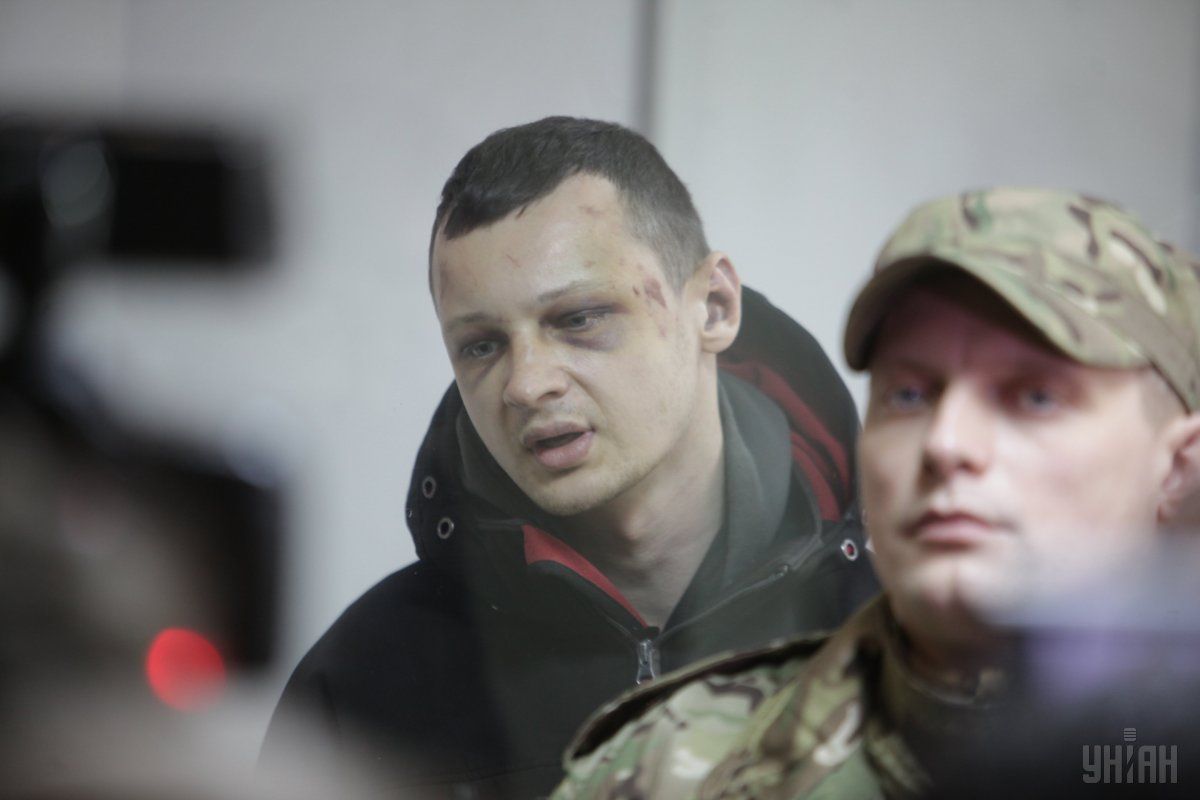 Krasnov was planning to blow up the Rada, Cabinet and PA / Photo from UNIAN
Krasnov was in the neighboring Belarus between Feb 10 and Feb 13 2016, to meet on Feb 12 with the Russian citizen Goloskokov, Hrytsak said at a press conference Wednesday.
"An experienced GRU (Russia's military intel) agent, Krasnov recorded his conversation with Goloskokov, while in Belarus. We have deciphered this conversation, which he recorded on his phone... Having obtained permission of the investigation, I announce that we have at our disposal the results of the examination, the decrypted voice, where he is discussing... They discuss the issue of carrying out terrorist attacks in the city of Kyiv," said Hrytsak.
Read alsoAzov member Krasnov accused of espionage sent to jail instead of home arrestAccording to the head of the SBU, "having discussed the subject of a terrorist attack near 33 Vladymyrska Street (SBU HQ) and given the fact that tough security has been set up there, they decided to blow the SBU's Kyiv regional office at 13 Askoldov Lane."
"Krasnov personally conducted reconnaissance. He said how he went around our Kyiv office. He said what was located there, where the detention center is, and even who is in the cells. He said it would be "super" to use a tonne of explosives as "it will blow it all to tatters," said Hrytsak.
Referring to the recording, the SBU chief added that Krasnov was recorded saying: "It would be nice then to blow up the Verkhovna Rada, the Cabinet of Ministers and the Presidential Administration."
If you see a spelling error on our site, select it and press Ctrl+Enter