Drunk Russian threatens to set off bomb onboard flight Dubai-Kyiv, gets detained upon arrival
The SBU Security Service detained in airport Kyiv a passenger of a flight Dubai-Kyiv, a Russian citizen, who threatened the crew just before the landing with being in possession of the explosives, that's according to the airport spokesperson Halyna Bohdanenko, 112 TV channel reported.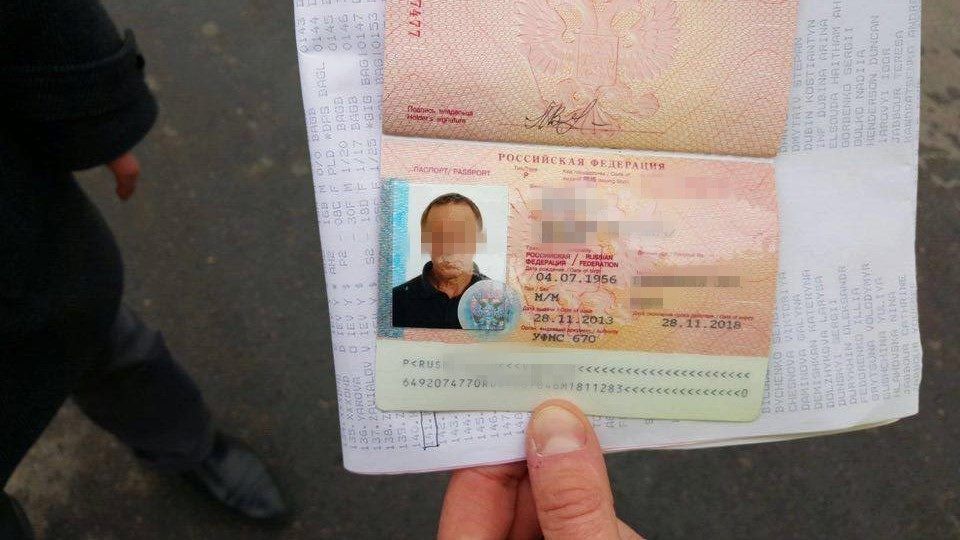 facebook.com/SecurSerUkraine
"One of the passengers on board told the crew that he had explosives on him... The passenger was drunk and behaved inappropriately... The crew relayed the information to the dispatch service of our airport. It was 10 minutes before the plane landed. After the landing, it was met not only by regular airport services, but also with the SBU and a bomb squad," she said.
Read alsoSecond suspect in abducting Russian GRU officer's lawyer Hrabovskiy detainedAccording to the SBU head's chief of staff Oleksandr Tkachuk, the man appeared to be a citizen of the Russian Federation. Tkachuk also noted that another Russian citizen was detained on suspicion of being involved in this incident.
Read alsoSBU say Azov member Krasnov, Russian intel plotted to blow up govt buildings in KyivAll passengers are safe. The bomb squad was reported to have inspected the plane right after the landing.
If you see a spelling error on our site, select it and press Ctrl+Enter