Judge of Supreme Economic Court detained on bribery charges – SBU spox
Judge of the Supreme Economic Court of Ukraine Viktor Shvets was arrested late Thursday by the SBU and military prosecutors while receiving a bribe, that's according to Olena Gitlyanska, a spokesperson for the SBU Security Service, an UNIAN correspondent reported. Meanwhile, the court's press service denounces the report.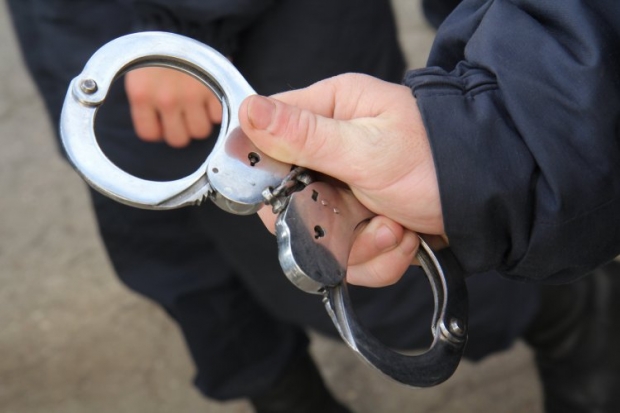 Photo from UNIAN
According to SBU's Olena Gitlyanska, criminal proceedings have been launched against the judge under Article 368 of the Criminal Code (accepting the offer, promise; or receipt of undue advantage by an official).
The SBU also reported on considerable amount of cash seized during the search of the detainee's house and office. A passport issued in the name of a citizen of another country was also seized by law enforcers.
Gitlyanska noted that the judge was detained while receiving a large-scale bribe from a businessman, while the sum in question has not been disclosed.
Read alsoJournalists probe Ukraine's "Amber mafia"Other possible episodes of bribery are being investigated, according to the SBU spokesperson.Also, according to Gitlyanskoy, studied the facts regarding the receipt of other tricks.
Preventive measure against the judge has not yet been chosen, the SBU said.
Meanwhile, the press service of Ukraine's Supreme Economic Court has issued a statement conflicting with earlier SBU report. According to the information published on the court's website, there has been no detention of Judge Shvets.
"A report was spread by mass media regarding the detention of a judge of the Supreme Economic Court of Ukraine, Viktor Shvets. At the same time, there was no detention, and the judge is now at the workplace," reads the statement.
Read alsoSBU: Vinnytsia regional police chief accused of separatism caught fleeing to RussiaThe press service added that "according to Viktor Shvets, he has a personal conflict that emerged from civil law relations."
The SECU spokesman has also emphasized in his comment to UNIAN that any investigative actions against a judge, including detention, must only be carried out under a special procedure. In particular, the Verkhovna Rada of Ukraine has to allow such actions.
If you see a spelling error on our site, select it and press Ctrl+Enter