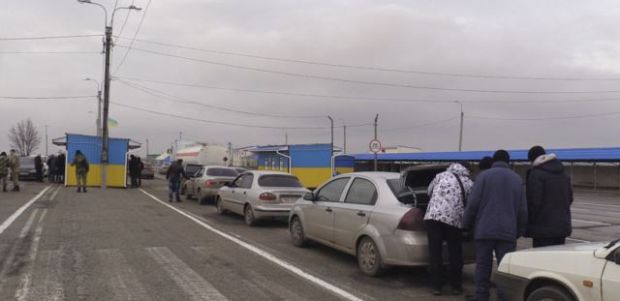 krymr.org
"On March 28, the representatives of Asker will start to serve in order to strengthen the effectiveness of] border and customs services. All permits have been obtained, everything is agreed. We are strengthening the administrative border in full. Just with the beginning of the command and staff exercises," Vorobiyov said.
On September 20, 2015, a campaign was initiated by the leaders of the Crimean Tatars to block the trucks heading to Crimea loaded with the food stuffs and commodities.
In mid-January 2016, Crimea blockade campaign changed its format. The participants were preparing for the joint service with the Ukrainian border guards as part of Asker formation. State Border Guard Service press secretary Oleh Slobodian said that 33 out of 60 activists passed qualification tests following a special training.
Read alsoBorder guards, blockade members to jointly control administrative border with CrimeaAccording to Slobodian, the activists fulfill advisory functions. They will not have the right to intervene directly in the work of control services on the administrative border with occupied Crimea, check documents or inspect baggage. They are only entitled to advise or recommend.