Director of the National Anti-Corruption Bureau of Ukraine Artem Sytnyk / Photo from UNIAN
"The National Anti-Corruption Bureau's director informed the president about a special operation to detain a judge who has been caught taking a bribe worth UAH 500,000 (about $19,000)," Presidential Press Secretary Svyatoslav Tsegolko wrote on Facebook on Tuesday.
The judge started shooting and, using his judicial immunity, fled, he wrote.
"The president has instructed the SBU [Security Service of Ukraine] to take measures to detain him," the press secretary added.
Later, the NABU posted an official statement on its website on the operation conducted by NABU detectives jointly with the national police, saying that it was a judge from Odesa's Malynovsky district court.
The bribe was paid to the judge through a go-between for a "right" ruling in a debt recovery case.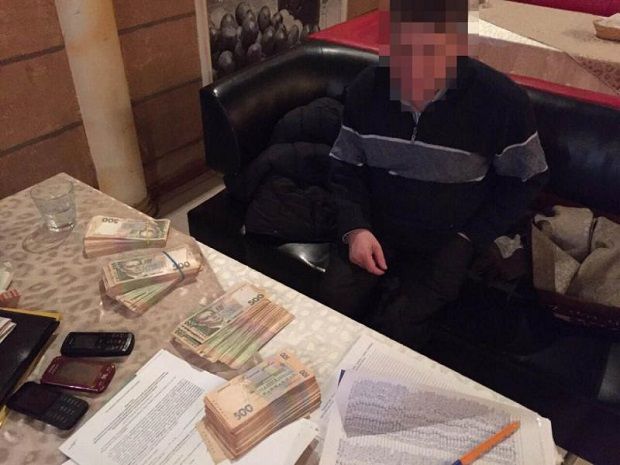 A judge from Odesa's Malynovsky district court was caught red-handed amid bribe-taking / Photo from nabu.gov.ua
NABU detectives have launched a pre-trial investigation into the case on charges of bribe-taking under Part 4 of Article 368 of the Criminal Code of Ukraine.
"Searches and other investigative measures are under way. Possible involvement of the deputy chairman of Odesa's Malynovsky district court in the crime is being examined," the NABU said in the statement.