President Victor Yushchenko welcomed the Chancellor of Germany Angela Merkel in Ukraine who came today to our country with a visit. The welcoming ceremony took part in Kyiv, in front of the Presidential Secretariat, according to the President`s press-office.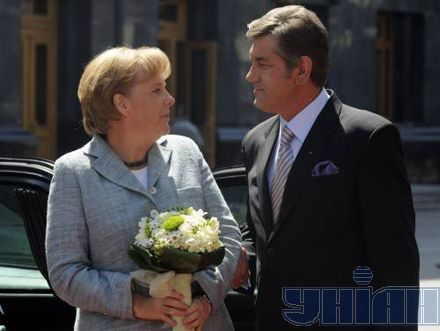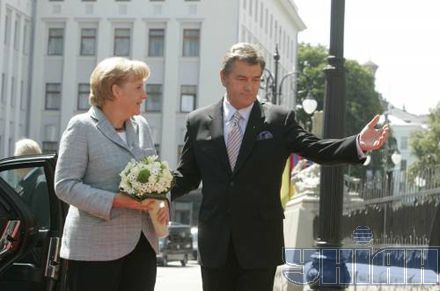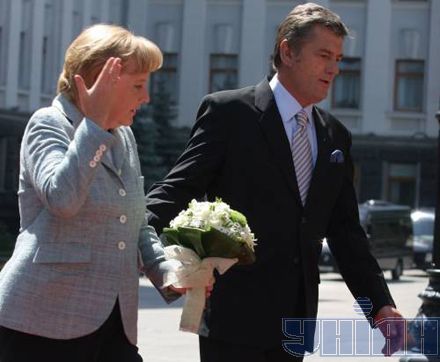 After that, President Yushchenko and Chancellor Merkel held tête-à-tête meeting in Horodetsky house during which they have discussed bilateral cooperation between Ukraine and Germany.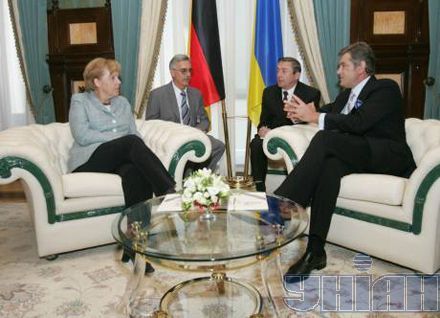 President Yushchenko expressed hope that with the visit of Chancellor Merkel to Ukraine these ties would be deepening further. From her part Angela Merkel stressed that the relations between our countries are close in both political and economic aspects and that Germany is clearly interested in their development on both of these directions.
After the tête-à-tête meeting President Victor Yushchenko and Chancellor Angela Merkel opened Ukrainian-German talks. During these talks sides have focused on discussing European and Euro-Atlantic integration of Ukraine, energy cooperation, preparation to holding EURO 2012 championship in Ukraine and possibility of German investors participating in the related projects, migration and visas policy, etc.
Pictures by UNIAN