Poroshenko: Street in free Horlivka to carry tortured Ukrainian activist's name
Ukrainian President Petro Poroshenko says that after the militant-held town of Horlivka in Donbas, eastern Ukraine, has been liberated from the occupiers, a central street there should be named after Volodymyr Rybak, a pro-Ukrainian activist, local town council member and retired policeman who was tortured to death by Russian-backed separatists two years ago.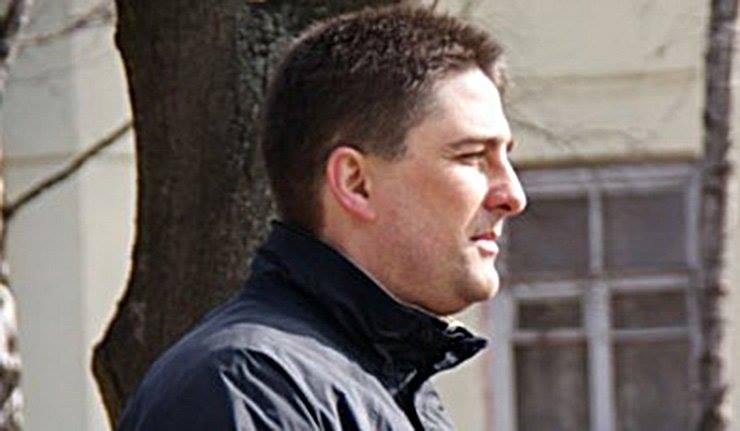 Poroshenko calls on Ukrainians to remember Rybak's feat / facebook.com/petroporoshenko
"Two years have passed without this incredible man, a Hero of Ukraine, Volodymyr Rybak. People like him change the course of history. He was a Ukrainian from Donbas who did not want to put up with the occupation. I still remember his wife's eyes full of firmness and confidence in Ukraine's future," Poroshenko wrote on Facebook on Sunday.
He says he is sure that time will come when a street or a square in the center of Horlivka will carry his name.
"As we will certainly return to our, Ukrainian Horlivka and our, Ukrainian Donetsk," he added.
He called on Ukrainians to remember the pro-Ukrainian activist's feat.
Read alsoSBU: 54 Russian servicemen held criminally responsible in UkraineAs UNIAN reported, Rybak, 42, who was trying to raise the Ukrainian national flag over the building of Horlivka town council, was abducted by separatists on April 17, 2014.
Later his body with signs of torture was found in the River Torets, near the village of Raihorodok in Donetsk region, along with other two bodies. The latter belonged to Kyiv Polytechnic student Yuriy Popravka and 25-year-old man from the town of Stryi in Lviv region Yuriy Diakovsky. All the bodies were covered with burns and stabs, their stomachs ripped open. According to forensic reports, they were drowned being still alive.
Read alsoFrom Kremlin-armed Donbas militants to millionaire criminal bossesThey were the first civilian victims of Donbas mercenaries.
If you see a spelling error on our site, select it and press Ctrl+Enter