President Victor Yushchenko welcomed in Ukraine Ecumenical Patriarch Bartholomew I. The welcoming ceremony took place today at Boryspil airport, according to the President`s press-office.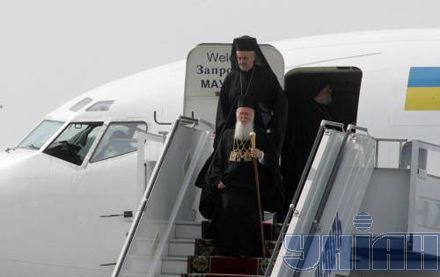 In his greeting word President Yushchenko thanked Patriarch Bartholomew I for his efforts in promoting spiritual values around the world.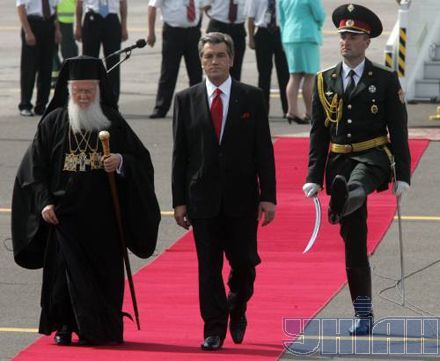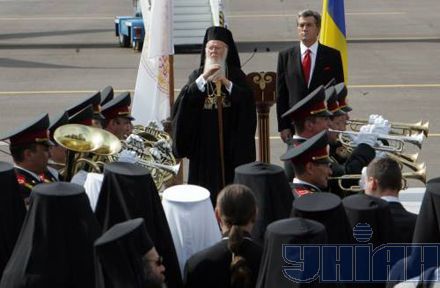 He also stressed that Ukrainians consider the visit an exhibit of deep Christian love to the whole Ukrainian nation.
Patriarch Bartholomew I from his part thanked President Yushchenko for the invitation to take part in celebration of 1020th anniversary of Baptism of Rus'.
"We arrived here to pray for unification of all the Christians of Ukraine. We arrived here as angels of peacewho desire unity", - he said.
Together with President, President's Chief of Staff Viktor Baloha, NSDC Secretary Raisa Bohatyryova, former President of Ukraine Leonid Kravchuk, Vice Prime Minister Ivan Vasyunyk, Minister for Culture Vasyl Vovkun, Defense Minister Yuriy Yekhanurov, His Beatitude Vladimir, Metropolitan of Kiev and all Ukraine, other officials.