President promises help to victims of natural disaster (pictures added)
A special commission will register those suffered from the disaster
Having come to Ivano-Frankivsk region President Victor Yushchenko went to Halytskyy district, which is one of the most damaged by storms, according to the President`s press-office.
Speaking to inhabitants of Halych President stressed that the situation demands urgent actions of the state.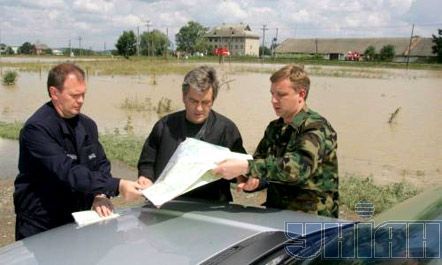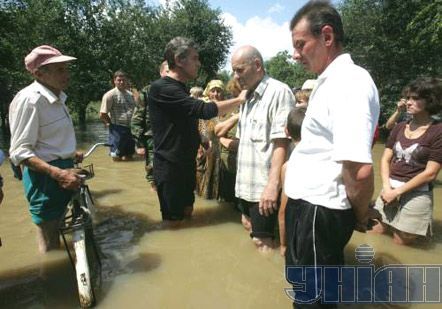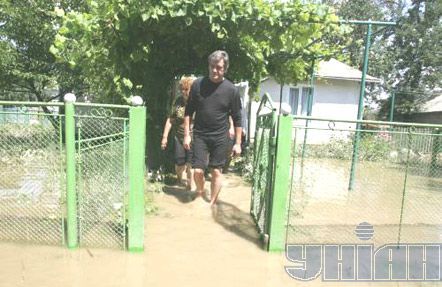 He informed that Ministry of Defense, state road service and water resources management will drawn to the process of restoration of the damaged area together with Ministry for Emergencies. Also President said that he is to establish a special commission, which will be responsible for preparing a registry of those, who suffered from the disaster and for calculating the damages.
"We have to be together now, to help one another. In this situation you will not be alone; we will together overcome all the problems", - promised Victor Yushchenko.
In his visit President was accompanied by Vice Prime Minister Oleksandr Turchynov, Minister for Emergencies Volodymyr Shandra, Defense Minister Yuriy Yekhanurov, Ivano-Frankivsk Administration Head Mykola Paliychuk.
If you see a spelling error on our site, select it and press Ctrl+Enter