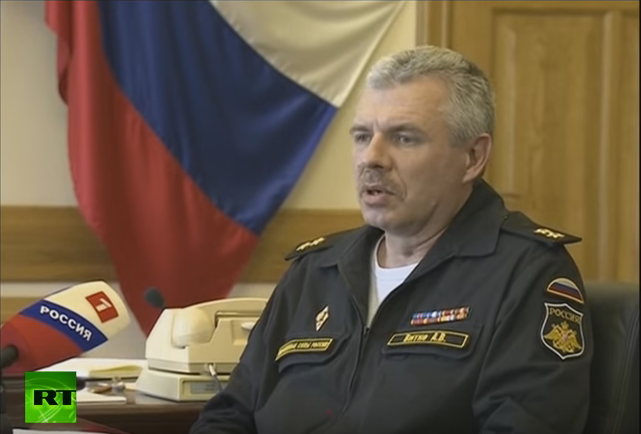 Screenshot
On April 18, the Chief Military Prosecutor's Office announced suspicion against Vitko of committing grave crimes against Ukraine and handed over a summons to appear before the investigator on April 25.
Read alsoUkraine's ex-cop reveals details of his participation in Crimea takeoverSince the suspect failed to report to the prosecutor's office within the specified period, the Chief Military Prosecutor's Office appealed to the court to grant an authorization for Vitko's detention in order to bring him to court to participate in the consideration of a preventive measure in the form of arrest.
On April 26, due to the fact that Vitko was evading the investigating authorities, the public prosecutor declared the suspect wanted and instructed Department of Criminal Investigation of the National Police of Ukraine to conduct his search.
Read alsoGrigorishin accused of tax evasion, arrested by Moscow court in absentiaOn April 27, the investigating judge of Kyiv Pechersk District Court satisfied the petition of the prosecutor's office in full and granted permission to detain Vitko.
As UNIAN reported earlier, according to the Prosecutor General's Office of Ukraine, Russian Black Sea Fleet Commander Vitko is reasonably suspected that in the period between February 20, 2014, and March 21, 2014, he intentionally committed criminal acts in order to change the boundaries of the state border of Ukraine, incited [the military] to commit treason, organized actions aimed at damaging sites of great military significance, as well as planned, prepared and was directly involved in the conduct of an aggressive war against Ukraine.