Yulia Tymoshenko standing on stool (pictures)
PM visits disaster-hit regions
As UNIAN reported earlier, on Monday the Ukrainian Premier paid a working visit to the Vinnytsia Oblast, to see over the situation in Yampil and Mohyliv-Podilsky districts being currently under the threat of flooding with Dniester waters.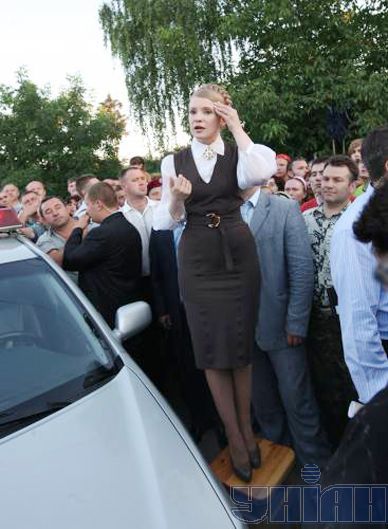 The PM`s delegation arrived in Mohyliv-Podilsky by two helicopters. Local residents blocked the central street of the city, the Independence Avenue, demanding Yulia Tymoshenko to arrive and take efficient measures to liquidate natural disaster consequences.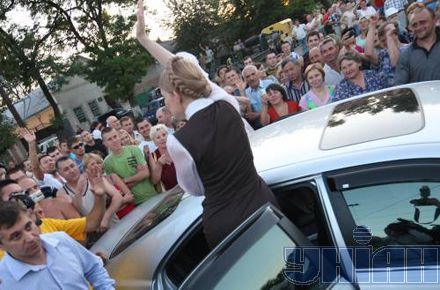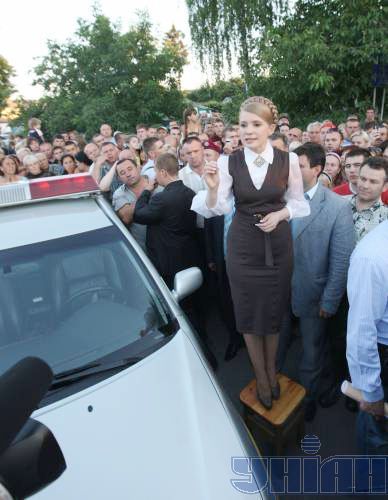 At present, 13 streets and 233 houses are flooded in the city. 2 thousand 635 people, including 535 children, were evacuated from flooded buildings.
Photos by Oleksander Prokopenko
If you see a spelling error on our site, select it and press Ctrl+Enter