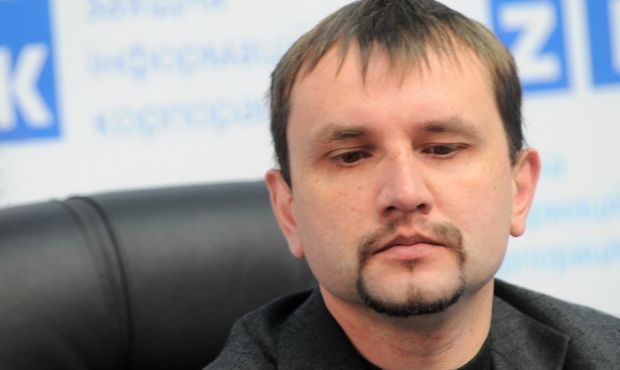 Volodymyr Viatrovych / zik.ua
Calling Josh Cohen's claims unsubstantiated and his tone angry, Viatrovych says Foreign Policy printed only heavily edited fragments of his detailed answers to the accusations, only in order to create the impression of preserving balance in his work. The Ukrainian historian also pointed at numerous mistakes and distortions in the original article by Josh Cohen, according to Kyiv Post.
"One of Cohen's leading arguments is that I am "whitewashing" Ukrainian history by including the Ukrainian liberation movement within Ukraine's national historical narrative and ignoring its involvement in the Holocaust and the ethnic cleansing of Poles during the Second World War," Viatrovich wrote.
"He calls this a "revisionist history" while I would disagree. During the Soviet Union, the mention of the nationalists was automatically associated with the Nazis (even though the two were not the same thing) and the Holocaust was almost completely Sovietized - the Jews were not the victims of the Holocaust but rather "Soviet citizens" were (as is stated on the memorial to the victims of Babi Yar in Kyiv). In no way am I, or the Institute of National Memory, falsifying the "narrative of the Holocaust", especially when that narrative is all but forgotten in Soviet Ukrainian historical texts. If anything, the Institute has worked hard to place the Holocaust - and its memory - back into the Ukrainian national historical narrative by including it in public displays and discussions," reads the op-ed.
Read alsoUkraine celebrates Day of Victory over Nazism in World War IIViatrovych goes on to say that the history of the Ukrainian liberation movement also cannot be simplified into a couple of paragraphs that indicate its creation in 1929 and involvement in the war in 1941.
He adds that he, as well as the Institute of National Memory, is not denying the "heroism of the Red Army during World War II" - the many commemorations and remembrance celebrations that are included in the May 8-9 festivities throughout Ukraine are an indication of this. "Red Army soldiers sat side-by-side last year with the veterans of the UPA and neither group had any problem with this," he wrote.
The author argues that Cohen further simplifies the history of Ukraine during the Second World War into a very "Soviet" viewpoint. "Ukrainians did kill other nationalities, but also killed other Ukrainians – just the same as other nationalities killed each other and Ukrainians in horrible ways. The history of Ukraine during the Second World War cannot be glimpsed in such a simple and black and white picture," Viatrovych says.