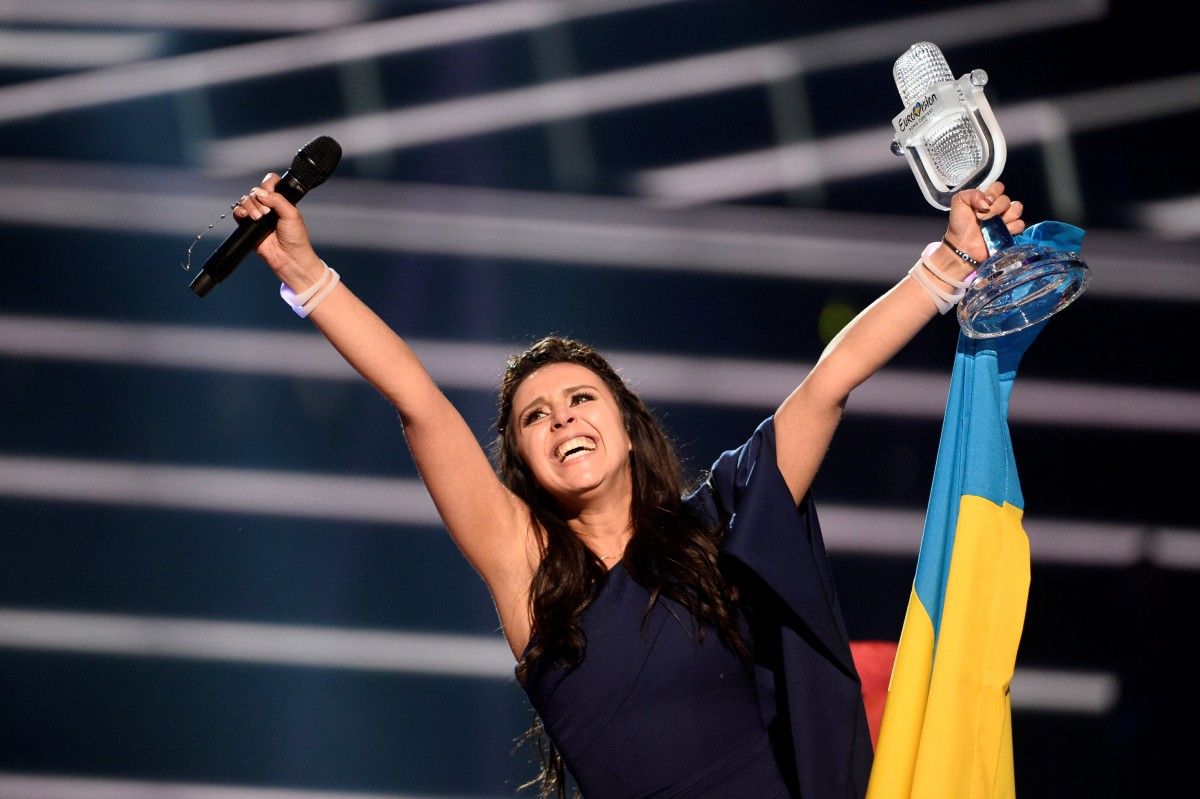 REUTERS
The top five participants were from Ukraine, Australia, Russia, Bulgaria, and Sweden.
Contestants from 26 countries were competing in the final race of the 61st Eurovision for victory after two semi-finals: 10 from each semi-final, Sweden as last year's winner and the Eurovision Big Five, which are the five main sponsoring countries. Thus, singers from Georgia, Germany, Hungary, Israel, Italy, Latvia, Lithuania, Malta, Poland, Russia, Serbia, Spain, Sweden, Armenia, Australia, Austria, Azerbaijan, Belgium, the Netherlands, Ukraine, the United Kingdom, Bulgaria, Croatia, Cyprus, the Czech Republic, and France were on the Stockholm stage on Saturday night.
Ukraine scored 534 points, Australia finished second with 511 points, while Russia was third with 491 points.
Screenshot from the 61st Eurovision song contest
Nine-time Grammy winner, American pop singer Justin Timberlake, invited as a guest performer, introduced his new single "Can't Stop The Feeling" during the interval of the show, which also included a sketch featuring British actors Sir Ian McKellan and Sir Derek Jacobi as their ITV Vicious characters.
Read also"My song even more relevant:" Jamala comments on arrests of Crimean TatarsBookmakers claimed the best chances of winning this year's Eurovision were with Russia's performer Sergey Lazarev. Jamala was forecast to be among the top five contestants.
Jamala's Facebook, REUTERS, screenshots
Jamala, whose full name is Susana Dzhamaladinova, was born in Kyrgyzstan in 1983, where her family settled after her grandparents were deported under Stalin.
She started her music career in 2005. Jamala became known after her participation at The New Wave 2009, the International Contest of Young Pop Singers in Jurmala, Latvia. The singer was awarded with the grand prize, impressing the jury with her outstanding vocal talent and confident singing manner in a variety of genres.
Jamala performs music of her own composition in different genres from jazz, soul, rhythm & blues to pop.