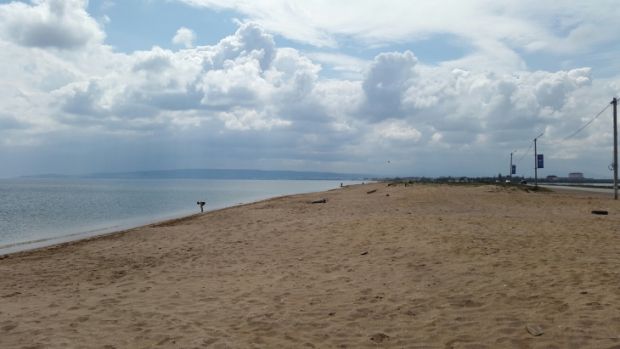 crimeaukr.wordpress.com
They have estimated that the number of air tickets to Simferopol bought by individual travelers from Russia has decreased by 25% this year.
Having once spent holidays in the annexed Crimea, Russian tourists choose Russia's resort city of Sochi with its more developed infrastructure. Russian tour operators also expect that the development of the pre-arranged group travels sector will also stagnate in 2017.
According to Svyaznoy.Travel company, demand for flights to Simferopol has declined by more than 25% (15 percentage points). In 2015, that destination accounted for 50% of air ticket bookings, currently its share is 35%.
"We predicted this tendency based on last year's summer season: the infrastructure on the peninsula does not allow for the same quality of service as that in Turkey and Egypt where Russians have got used to vacate, and many travelers, who have visited Crimea, have decided they do not want to choose it for their regular holidays," said Andrey Osintsev, the commercial director at Svyaznoy.Travel.
In addition, other travel agencies have also pointed to declining tourist popularity of the city of Simferopol. According to Biletix, the number of tickets sold for this route for summer period has decreased by 7.5% against the backdrop of an increase in the average price by 23% to RUB 10,800. DaTravel.com has recorded a decline in demand for Simferopol route by 2%. According to analysts, this destination becomes less popular as Russian tourists tend to consider near abroad resorts.
General Director of Dolphin tour operator, Sergey Romashkin, forecasts the growth in the number of travelers by 20%-25% by the end of the season.
Read alsoCities in occupied Donbas and Crimea lose their Soviet namesAt this, he says this year the Crimean peninsula will not see more than 5.8-6 million tourists, the highest number that Crimea can practically cope with during the summer season taking into account its capacity and existing hotels. Romashkin attributes the slowdown in demand to higher prices of air tickets.
Russian officials hoped to see the increasing demand for tourist services in Crimea this year against the background of Russia's ban for tour operators to sell trips to Turkey since late 2015 and suspension of direct flights to Egypt.