Ukraine's Mars Hopper wins NASA award
The Ukrainian MarsHopper aircraft project developed by a team from Kyiv won the People's Choice award of NASA's SpaceApps Challenge 2016, one of the world's largest international annual hackathons, according to 2016.spaceappschallenge.org.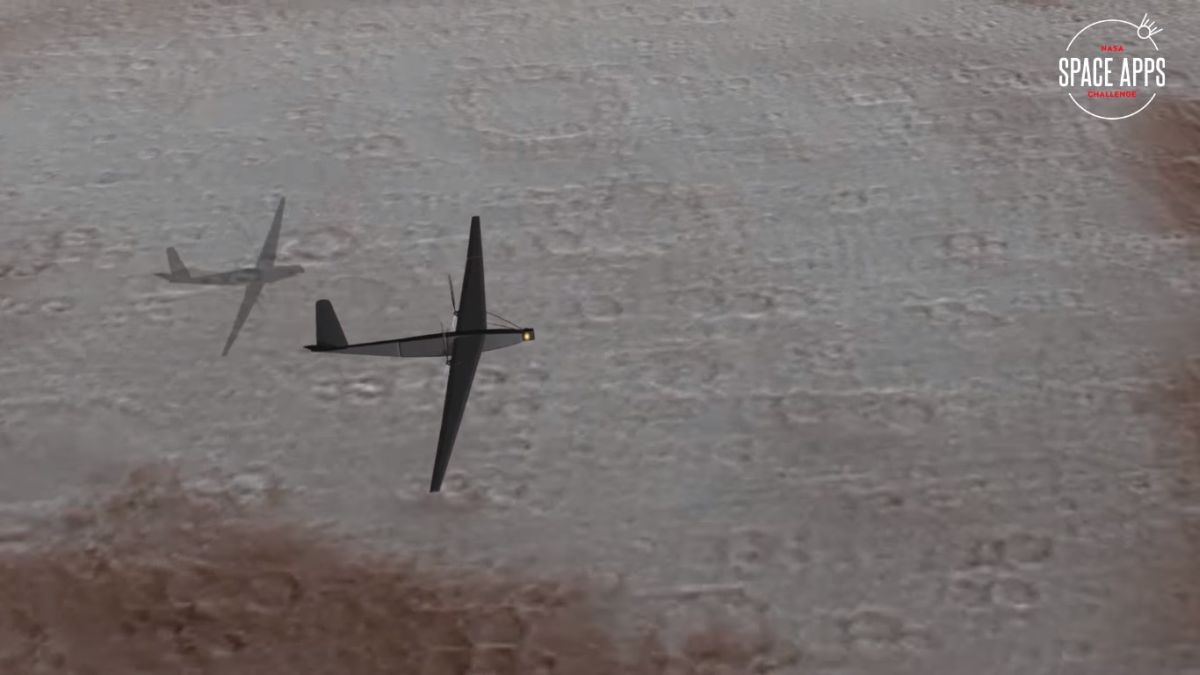 Screenshot
The team learned of its victory on May 23 – three days before the official announcement of the results, but in an official letter the representatives of NASA asked to keep it a secret, AIN.UA reports.
"I hope NASA is interested in this project. If so, I wish Ukraine to join it. When we were designing the project, we hoped for this: Ukraine has almost all of the technology for its implementation. It would be wonderful if our country takes a worthy place among the "space" countries," project engineer Oleksandr Butkaliuk said.
Read alsoUkraine's MarsHopper tops People's Choice finalists of NASA SpaceApps ChallengeThe team is now planning to make two prototypes of their invention – for terrestrial and stratospheric tests. The developers have informed the agency about their intentions and wait for reaction.
In addition, they are preparing for a trip to Cape Canaveral to launch a rocket, which will take place on September 8. However, the team does not yet know whether they will be able to go there all together: they have to fund the whole trip at their own expense, NASA will only organize a bus to the control center.
MarsHopper team includes Oleksandr Butkaliuk, Viacheslav Osaulenko, Andrii Muzychenko, Ilya Rubinsky, Pavel Pravdiukov, Nikolay Denisenko and Sofiia Butkaliuk.
The project is as follows: for its flights, the aircraft uses dry ice that covers the surface of Mars poles. It gathers it during landing, transforming it into gas using radioisotope thermoelectric generator (RTG). Rapid energy release creates a jet thrust. The plane "hops" from landing to landing, justifying the name "hopper."
If you see a spelling error on our site, select it and press Ctrl+Enter