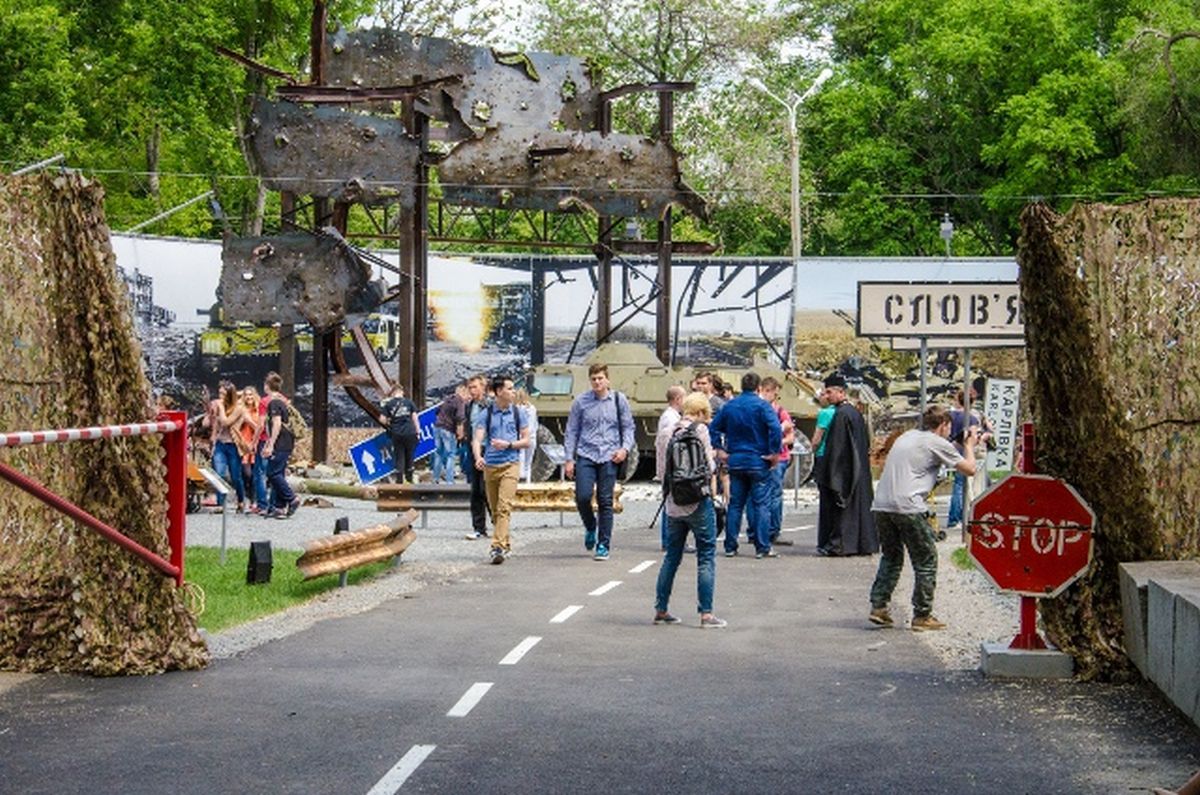 adm.dp.ua
Destroyed wall of Donetsk airport, demolished bus stop in a village, volunteers' car totally burnt out, numerous weapon, road signs riddled with bullets have already become a part of contemporary Ukraine's history, Ukraine Today reports.
The museum visitors have a chance not only to have a look, but to also touch the painful memories of Russian aggression. Ilovaysk, Luhansk, Maryinka, Debaltseve, and other sites of cruel battles are also represented here along with the pictured chronology. In a while, the museum staff promises to provide the exhibits with special codes, so that the visitors may find more detailed information on every exhibit. Those returning from the east are also eager to re-tell the hellish stories they have gone through. 
Read alsoUkraine Exists - UN opens its doors for an art exhibitionThe Ukrainian troops assisted in recreating the atmosphere of the battlefield. The visitors enter the museum through the checkpoint. The exposition reflects the frontline in details while all the military hardware is real, including the gun that does not shoot though. The walls are decorated with pictures the children have been sending to the soldiers since the beginning of the war.