Lviv center seeing protests against city authorities
About 1,000 security forces troops have surrounded the building of the City Hall in Lviv, where the residents of Lviv and social activists came to show discontent with the actions of city authorities, which led to the tragedy at the Hrybovytske landfill, according to an UNIAN correspondent.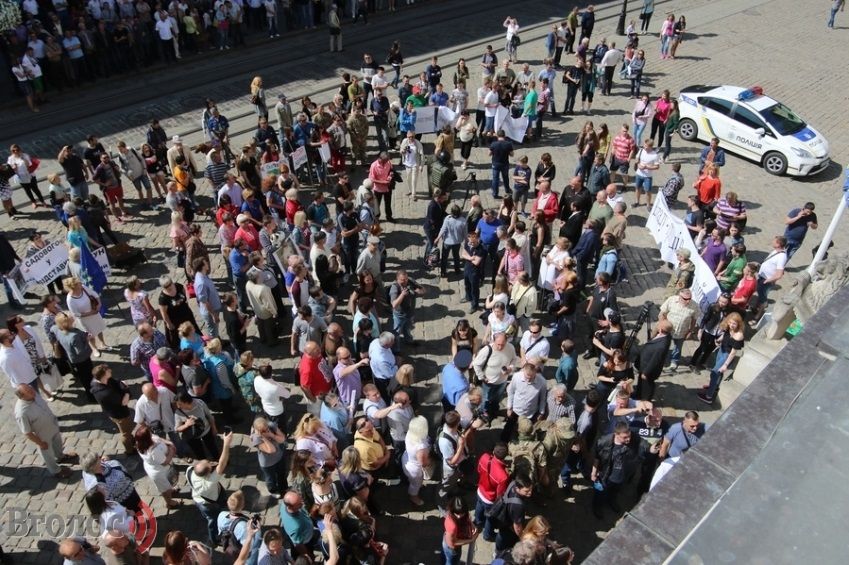 VHolos
About 1,000 police officers and soldiers of the National Guard in riot gear protected the City Council building.
The entrance to the City Hall was blocked by turnstiles, only the City Hall staff and deputies are allowed to enter the building. About 200 activists made two attempts to enter the City Hall building, but the soldiers of the National Guard prevented them.
The activists urged deputies to go down and speak to the protesters. Secretary of the City Council Anatoliy Zabarylo chose to close the session and dismiss the deputies.
The law enforcers resorted to using tear gas against the protesters to prevent the most active ones from breaking in the City Hall.
If you see a spelling error on our site, select it and press Ctrl+Enter