Ukraine sends papers to Russia to return Afanasyev, Soloshenko
Ukraine has prepared and passed on to the Russian side the papers necessary to return home its citizens Yuriy Soloshenko and Hennadiy Afanasyev, who were sentenced in Russia, Ukraine's Justice Minister Pavlo Petrenko told journalists on Saturday, Russian news agency TASS has reported.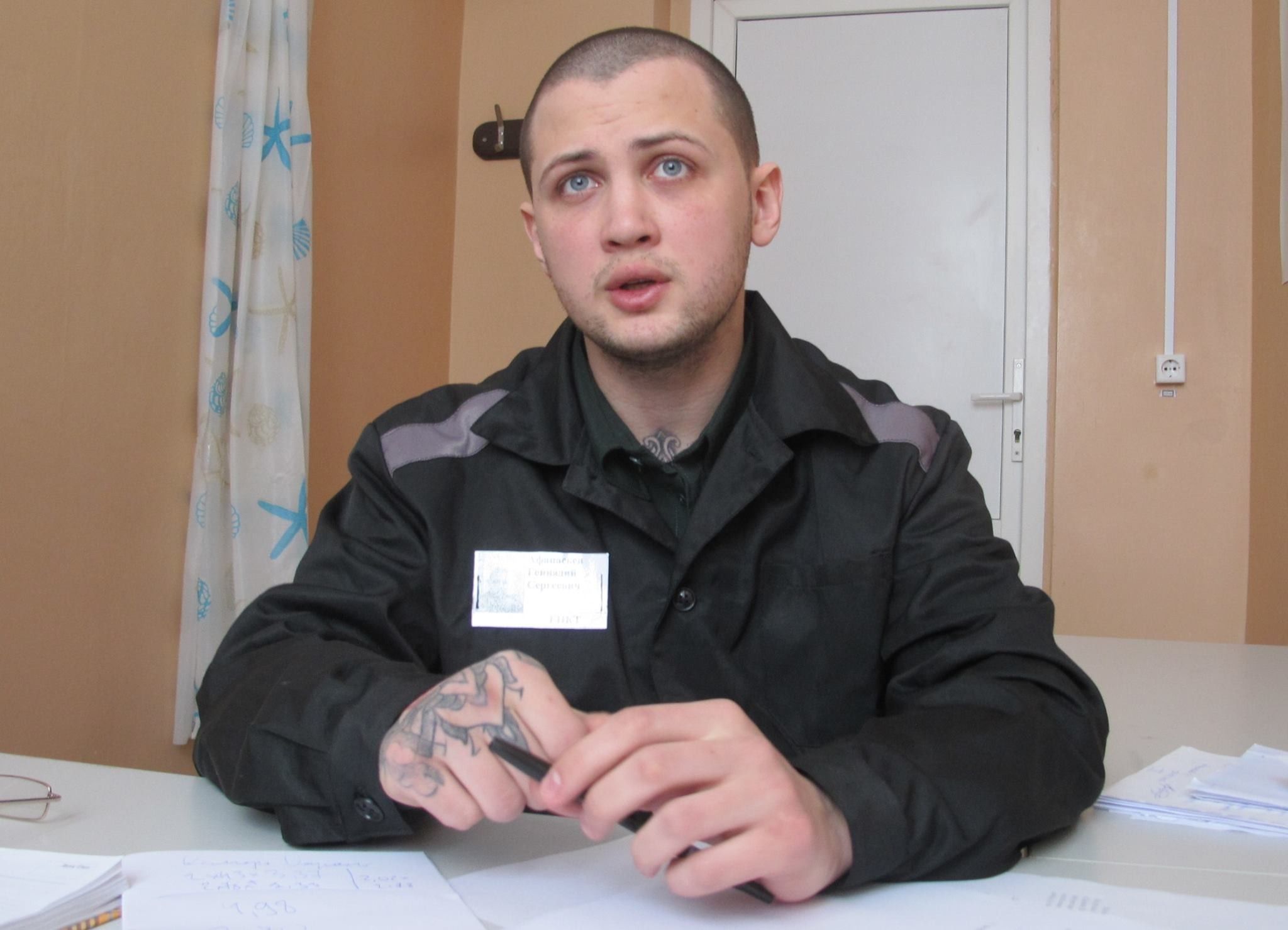 Hennadiy Afanasyev / Facebook Ernest Mezak
"The legal side for the exchange has been prepared and passed to the Russian side," the minister said, however refusing to give details of talks on the exchange, saying only "this information is closed, diplomatic talks continue," TASS wrote.
The minister said he has "moderate optimism everything will be fine and they (Soloshenko and Afanasyev) will return to the territory of Ukraine."
"The talks are very complicated," the justice minister said.
Earlier on Saturday, Ukraine's Prosecutor General Yuriy Lutsenko confirmed the negotiation process was behind closed doors.
Read alsoUkrainian political prisoners Afanasyev, Soloshenko ask for clemency in RussiaA 24-year-old lawyer and photographer Afanasyev was sentenced by the Russian court to seven years in a penal colony.
In March-April 2014, Afanasyev attended rallies and meetings of supporters of a unified Ukraine, participated in the organization of first aid trainings. After the occupation of Crimea, he was detained by the Russian Federal Security Service (FSB), being accused of allegedly entering a terrorist cell organized by Oleh Sentsov. He was also charged with participation in an arson attack on Simferopol offices of the Russian Community of Crimea and the United Russia Party. What is more, he was accused of allegedly coordinating Oleksiy Chyrniy in manufacturing explosives for the destruction of a monument to Lenin.
On August 5, 2015, the Russian court sentenced a 73-year-old Ukrainian "spy" Yuriy Soloshenko to six years in a penal colony.
Former director of Ukraine's Poltava-based Znamya defense plant Yuriy Soloshenko was arrested in Moscow in August 2014. He arrived in Moscow on a business trip. But the FSB decided that Soloshenko had tried to illegally acquire secret components for S-300 anti-aircraft missile systems for the Ukrainian defense industry.
If you see a spelling error on our site, select it and press Ctrl+Enter