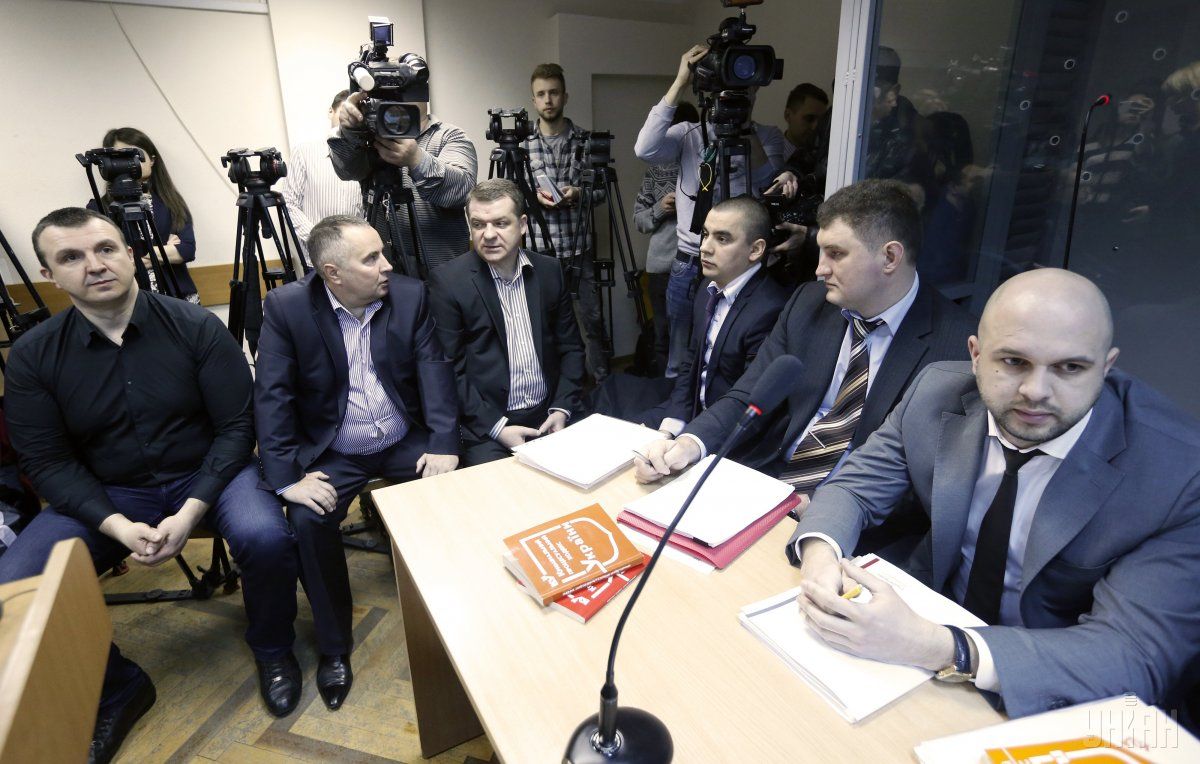 Photo from UNIAN
The bribe was paid in three tranches and was aimed to put an end to illegal inspections of Chysty Grunt enterprise (literally "Clean Soil") and LLC Hydro Eco Resource, said Mr. Baranovych, one of the investors of LLC Hydro Eco Resource, at Monday hearings on the case by Kyiv's Holosiyivsky District Court on bribery charges.
The charges were brought against former first deputy head of the Main Investigation Department of the Prosecutor General's Office (PGO) Volodymyr Shapakin and former deputy prosecutor of Kyiv region Oleksandr Korniyets.
"In April 2015, it became clear that we had tried out all the means of legal protection to save the company, since inspections did not cease and the prosecutor's office did not react to our complaints, so we started to seek solutions to the matter," Baranovych said.
According to him, a proposal was announced at a meeting of the company's founders that the company should go to the PGO regarding the matter as one of the company's partners had connections at the PGO. The company's management was later informed of the amount of money needed to "solve the matter," which was set at $200,000, according to the witness.
He said the transfer of the bribe was planned in three stages. At the first stage, $50,000 was provided to remove the security forces from of the company's premises. Additional $100,000 was paid to get criminal cases against the company closed and its documentation returned. Moreover, $50,000 was planned to be transferred after completion of the above procedures.
The witness also explained that the company was not engaged in the extraction of sand, but was dealing with cleaning the bottoms of lakes, ponds and other water reservoirs. Inspectors who came to the company were not willing to carefully examine the company's documents, according to the witness.
"I interpret such actions by inspectors and prosecutors as intentional destruction of the company," the witness claimed.
Read alsoSakvarelidze says prosecutor general has "business ties" with "diamond prosecutors"UNIAN's memo. Shapakin and Korniyets were detained on July 5, 2015, on charges of accepting the bribe in the amount of UAH 3.150 million. During searches in Shapakin's premises, $400,000 in cash was seized, while a significant amount of jewelry, 65 diamonds, and a Kalashnikov assault rifle were revealed and seized in Korniyets' premises.
On January 4, the PGO transferred the case against the so-called "diamond prosecutors" to court.
Later, Shapakin and Korniyets were released on bail. On May 18, the court ruled to provide security for Korniyets due to the fact that the latter was on May 13 attacked by unknown persons, after which he was hospitalized.