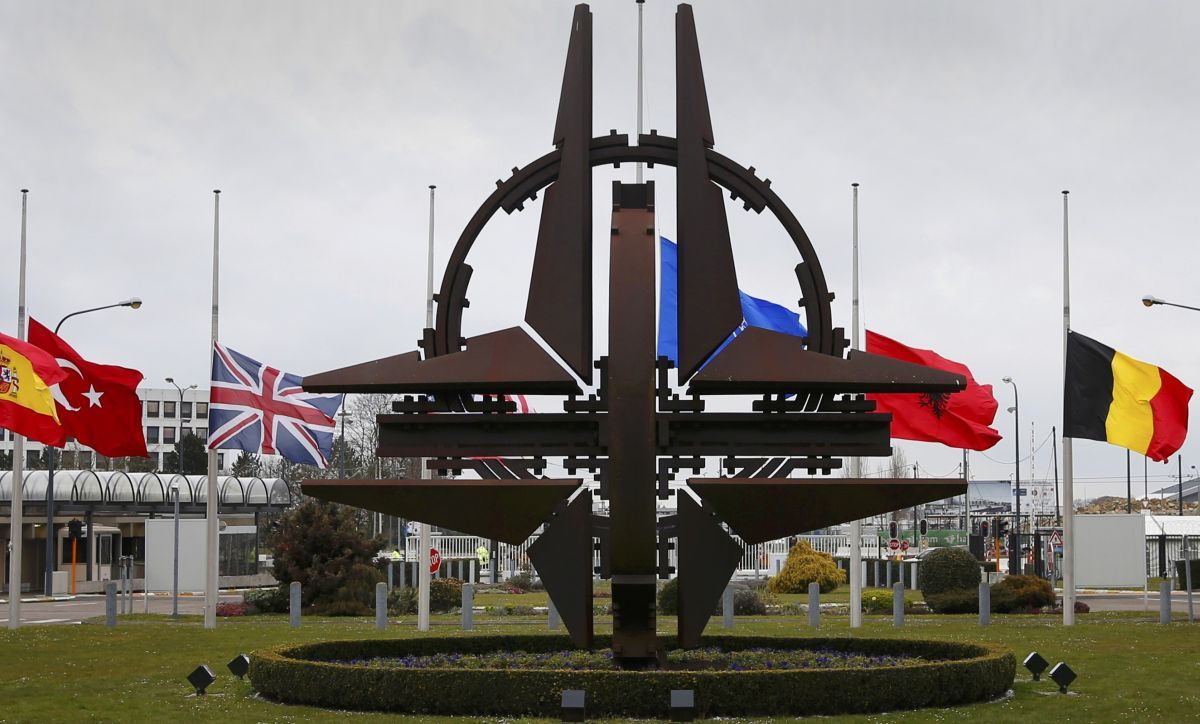 REUTERS
"The Package aims to help Ukraine strengthen its defenses by building stronger security structures," the statement said.
Secretary General Jens Stoltenberg explained that the Comprehensive Package brings together all the strands of NATO's support, and will "help Ukraine establish more effective and efficient defense and security structures, and to strengthen civilian control over them."
He highlighted that the Alliance is already implementing projects under the Trust Funds established for Ukraine, including on command and control, cyber defense, and rehabilitating wounded soldiers. "We are also developing new projects, including in the areas of countering hybrid warfare and explosive devices," he said.
"The situation in eastern Ukraine, caused by Russia's actions, remains of concern," the Secretary General said, pointing to daily ceasefire violations and impediments to the work of OSCE observers.
The ministers agreed that the Minsk Agreements remain the path to a sustainable solution to the conflict, and urged all parties to fully implement them.
Read alsoPoll: Almost 44% of Ukrainians support idea of NATO membershipThey also expressed NATO's enduring support for Ukraine's sovereignty and territorial integrity, reiterating that Allies do not and will not recognize the illegal and illegitimate annexation of Crimea. "Russia needs to stop supporting the militants, and withdraw its forces and military equipment from Ukrainian territory," Stoltenberg said.
In a meeting of the NATO-Ukraine Commission, Allied ministers also exchanged views with Ukrainian Defense Minister Stepan Poltorak on the current security situation in eastern Ukraine, and the progress of government reforms.
Read alsoNATO standards to be guidebook for 70% of Ukraine's Defense Ministry by year-endDuring the meeting, Poltorak presented Ukraine's defense reform roadmap, the Strategic Defense Bulletin. "Modernizing Ukraine's forces while they are engaged in conflict is no easy task, but the government is making good progress," Stoltenberg said.
The allies will meet with Ukrainian President Petro Poroshenko in the NATO-Ukraine Commission at the Warsaw Summit in July.