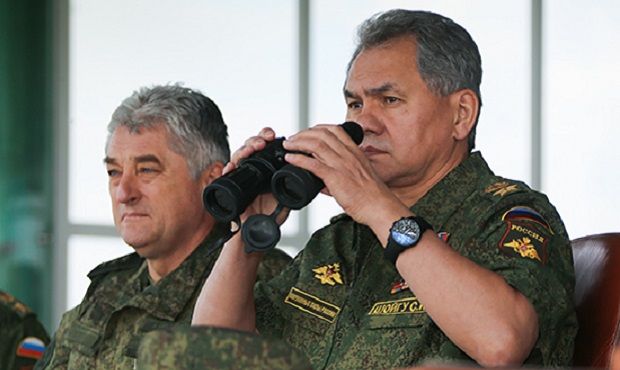 Photo from Russian Defense Ministry
"The head of Russia's defense ministry will listen to the command of the Southern Military District and the Black Sea Fleet on the implementation of plans to build military infrastructure facilities," Konashenkov said, TASS wrote.
Read alsoParliament holds hearings on Crimea return strategyThe minister will visit Sevastopol to hand out an award to a naval infantry brigade of the Black Sea Fleet. Shoigu will also visit a recreation center in Saky.
UNIAN memo. In March 2014, after the Russian troops invaded Crimea, Russia annexed the Ukrainian peninsula, having organized a sham "referendum" on self-determination.
The self-proclaimed Crimean government said that 96.77% of participating voters had supported Crimea's accession to Russia.
Ukraine designated the Crimean referendum as illegitimate.
On March 18, 2014, the Kremlin signed the so-called "Treaty of Accession" regarding Crimea and Sevastopol, Russia's naval base in the Black Sea.
Western countries did not recognize the annexation of Crimea and introduced a series of economic sanctions against Russia and Crimea.