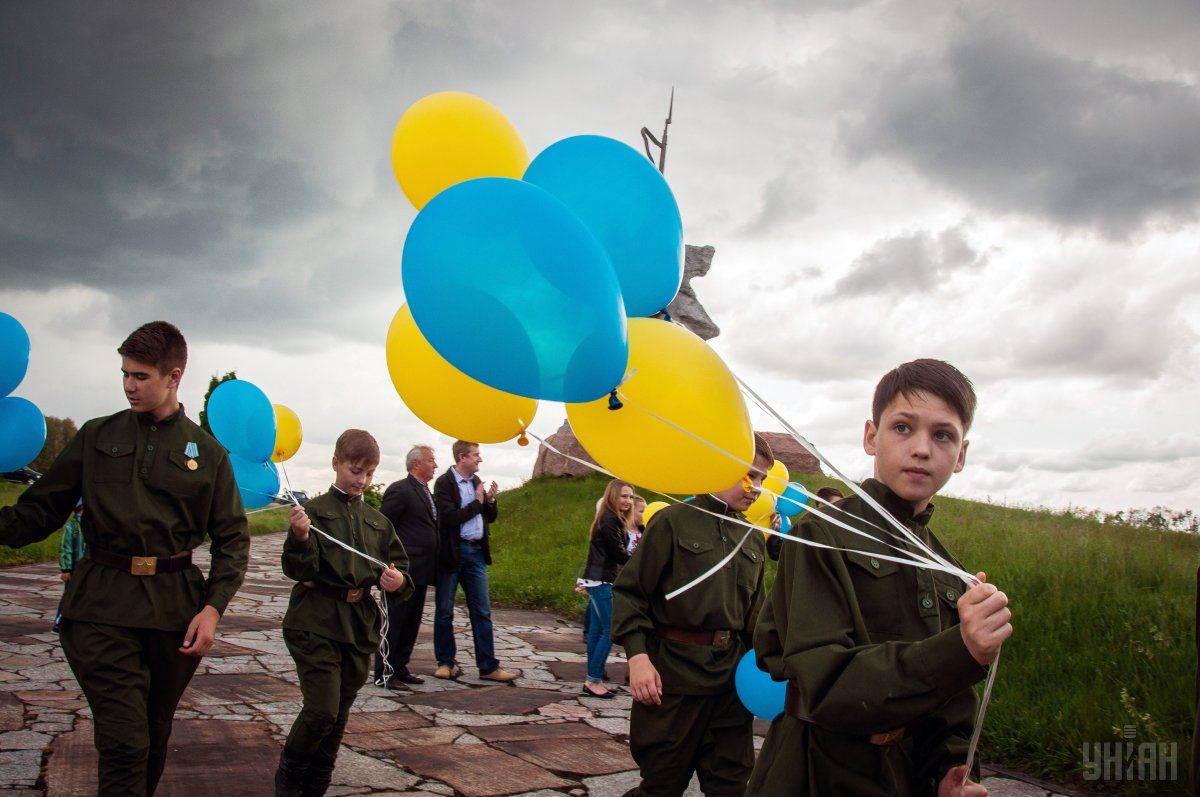 Photo from UNIAN
The commemorative date has been set by decree of President of Ukraine of November 17, 2000.
On the morning of June 22, 1941, the troops of Nazi Germany invaded Soviet territory without declaring war. The invasion was followed by massive airstrikes on military and strategic sites, as well as residential areas of the cities across the country.
Read alsoUkrainian border guards on Red Square in Moscow commemorate Kyiv effort in WWII victory (photo)Ukraine suffered huge losses in the bloody war, losing more than 5.5 million civilians and 2.5 million soldiers.
Ukrainian President Petro Poroshenko takes part in today's vigil.