Ukraine, Poland to enhance cooperation in Higher Education, Research – Education Ministry
Ukraine and Poland will develop an agreement on deepening cooperation in the fields of academic integrity and inter-university mobility, as agreed during the meeting between Minister of Education and Science of Ukraine Lilia Hrynevych and Vice Prime Minister, Minister of Research and Higher Education of Poland Jaroslaw Gowin, the press service of the Ukrainian ministry reported.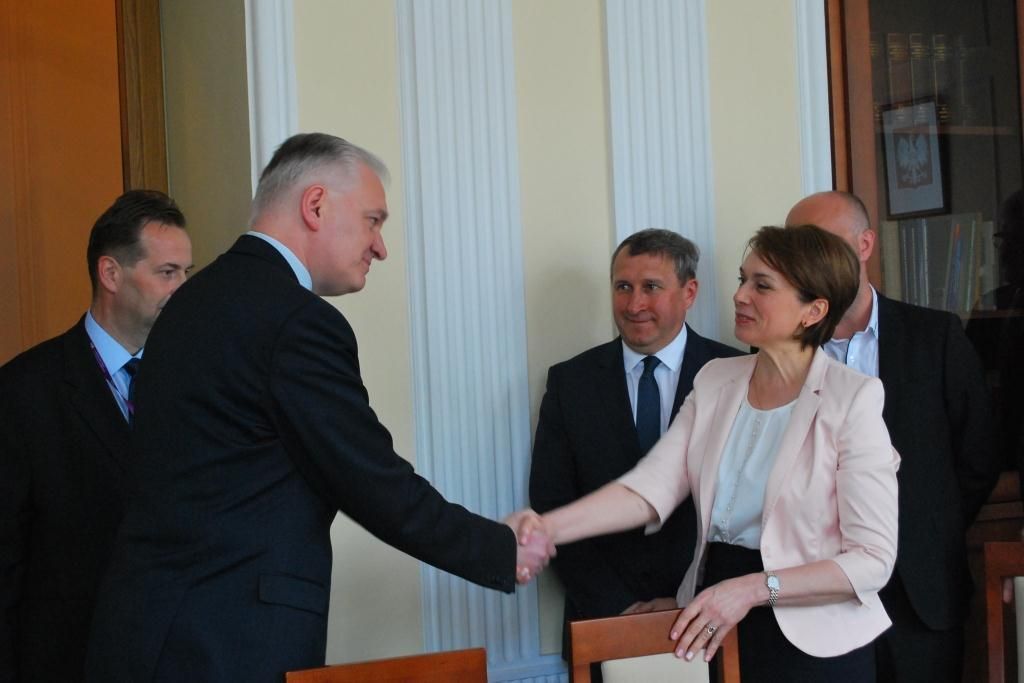 mon.gov.ua
According to Gowin, the agreement should be drafted and then signed at the ministerial level in December 2016, during his visit to Kyiv.
Hrynevych said that today there is a disproportion, as there are significantly more students who use mobility programs than teachers and researchers. She suggested that the creation of joint Ukrainian-Polish programs for teachers and scientists could improve the situation greatly.
Vice Prime Minister, Minister of Research and Higher Education of Poland pointed out that the countries' plan to create a joint Internet platform for universities will help deepen bilateral partnership.
Read alsoUkrainian students choose Poland's universities in record numbers"Today we discussed the program of double diplomas between Polish and Ukrainian universities, when the students, studying in joint programs, may get two diplomas – a Polish and a Ukrainian one. This will open up additional opportunities for students and deepen cooperation between Ukrainian and Polish universities," Hrynevych told reporters.
In addition, Hrynevych and Gowin agreed to strengthen cooperation between Ukraine and Poland in the framework of an EU program for scientific research and innovation Horizon 2020.
"It is with Polish universities and Polish research institutions that we can achieve greater success from participating in the Horizon 2020 program. In the first place, it will strengthen the institutional capacity of our universities, because, as science develops in the universities, the quality of higher education also becomes higher," the minister said.
The officials also touched upon the issue of cooperation in the area of general secondary education.
During the visit of the Ukrainian minister of education and science to Poland June 22-26, she will take part in the work of a Ukrainian-Polish expert seminar The New Ukrainian School, the report says.
If you see a spelling error on our site, select it and press Ctrl+Enter