Poroshenko signs decree on demobilization of fifth wave's military
Ukrainian President Petro Poroshenko has signed a decree on demobilization of servicemen conscripted during the fifth wave of mobilization.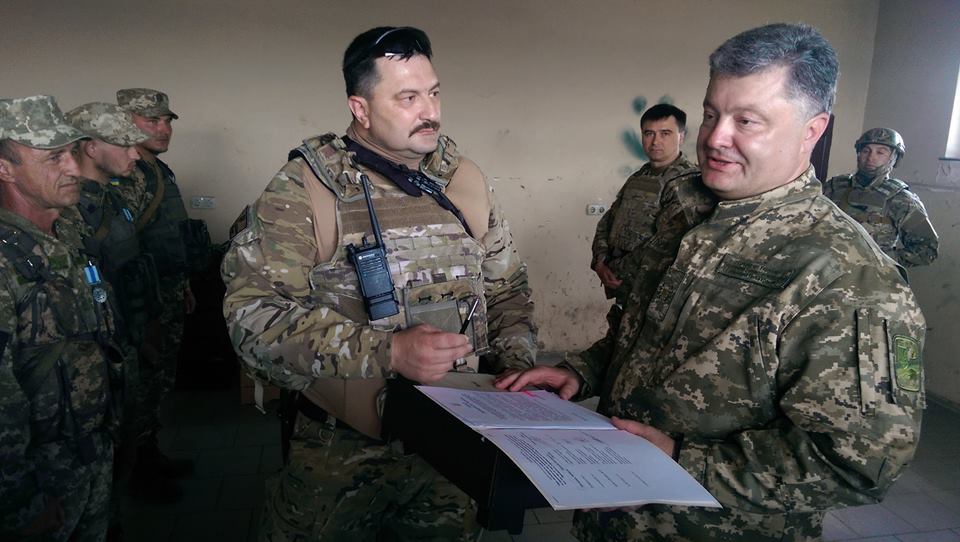 facebook.com/petroporoshenko
"I have inspected strongpoints along the front line and thanked our servicemen for their service," the president wrote on Facebook.
The president also noted he had signed the demobilization decree in the presence of the Ukrainian servicemen.
"Those who wish to continue defending Ukraine have been invited to continue military service under contract," the president wrote.
As stated in decree No. 271, the president has decided to transfer to the reserve in June-July 2016 servicemen called up for service during the first stage of partial mobilization in accordance with the decree dated January 14, 2015.
The Cabinet of Ministers was tasked with guarantying funding and undertaking other actions within the scope of its authority which are related to the transfer to the reserve of the Ukrainian military, including their transportation to their places of residence (stay). The Defense Ministry, the Interior Ministry, the Security Service of Ukraine, the Administration of the State Border Service, the State Special Transport Service were instructed to carry out dismissal of servicemen within the terms specified and their transportation to places of residence, as well as provide them with sets of combat uniform corresponding to the season, and food during the trip to their places of residence.
The decree comes into force from the date of its publication.
Earlier, on June 18, Chief of the General Staff of the Ukrainian Armed Forces Viktor Muzhenko stated that demobilization of servicemen conscripted during the sixth wave of mobilization was scheduled for August-September. The final decision will depend on the situation on the ground, according to Muzhenko.
If you see a spelling error on our site, select it and press Ctrl+Enter