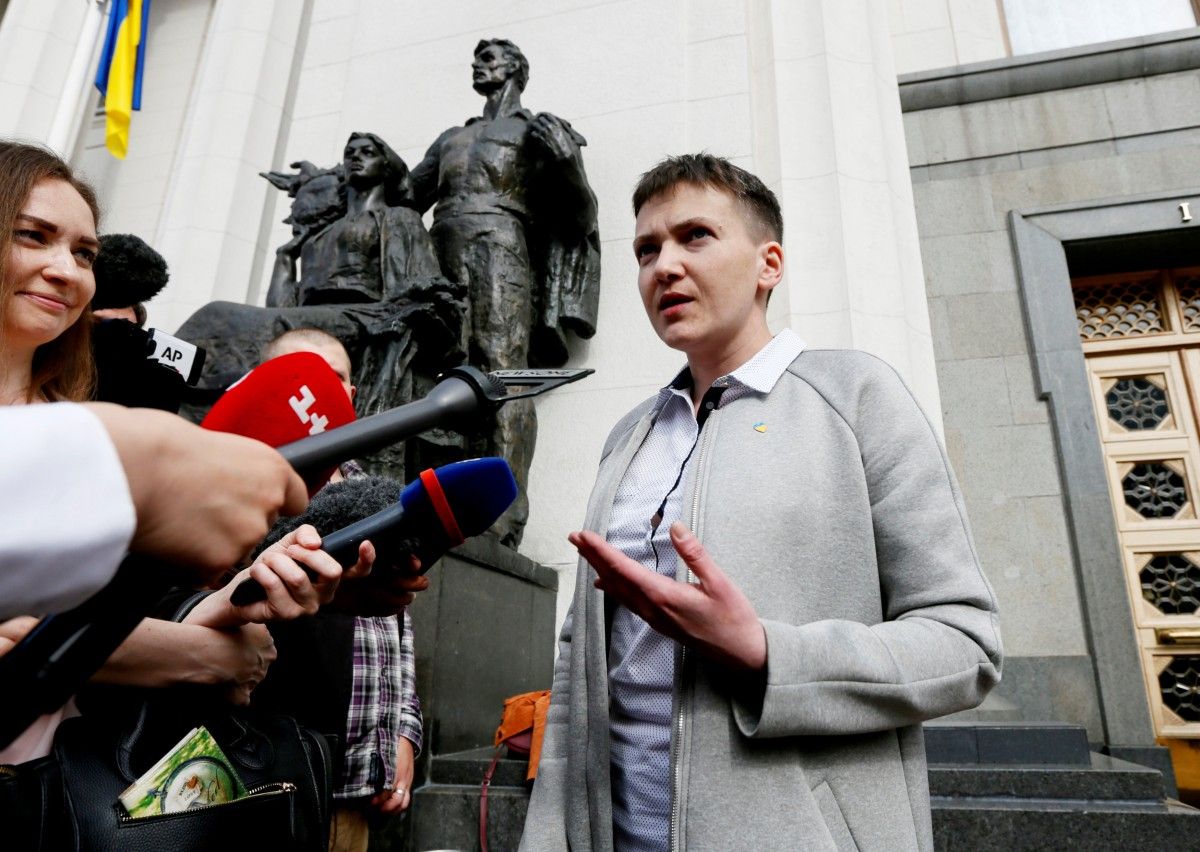 REUTERS
"She was kidnapped from the territory of her country, falsely accused and imprisoned in Russia, despite the protests of the whole civilized world. Her attitude in a Russian prison sets an example that man can be deprived of life, but cannot be broken," the society wrote in a statement announcing the award in mid-March, Radio Poland reports.
Savchenko thanked Poland for the support it provides Ukraine.
Read alsoSavchenko tells PACE when Russia to get weary of waging war with Ukraine She said that the two countries have a common, long history which was not always easy.
The pilot-turned-politician added that "if we want to move forward" Poland and Ukraine must now begin to build a common future – as they would like to see it: in friendship, peace, cooperation."
The Jan Karski Society, which handed out the award, is based in the southern Polish city of Kielce.